ETM Live | Agnė Buškevičiūtė's Album Presentation
2023-07-26, 20:00

-

23:00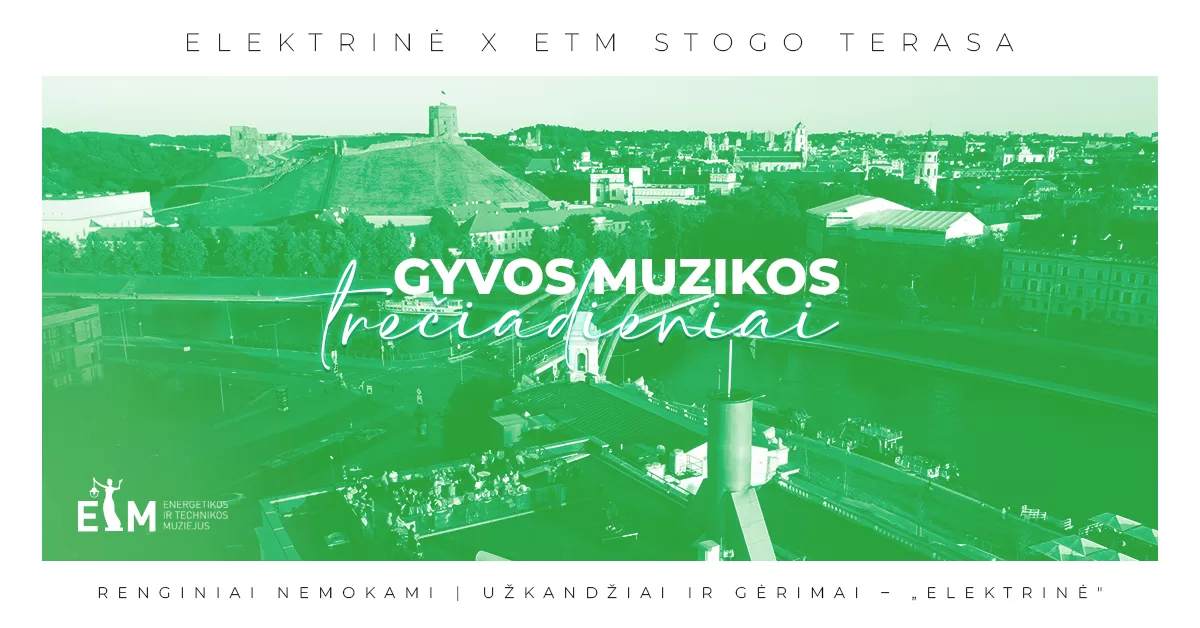 Energetic Wednesdays – in the middle of the week, enjoy live music concerts on the roof terrace of the former power plant, now Energy and Technology Museum. In the background of the impressive panorama of the capital, we will get to know the work of Lithuanian and foreign musicians, acoustic, alternative, electronic and live music.
Events start at 8 PM.
The museum closes at 11 PM.
The events are free of charge.
—
On July 26th singer, songwriter Agnė Buškevičiūtė will present her debut album "New Start". Buškevičiūtė is a professional young generation singer, songwriter, actress and television personality. Last year, she presented her first original song "New Start" and took part in the Lithuanian "Eurovision" song contest. On July 20th Agnė's debut album "New Start" will be released, which includes even more original songs full of mystical, cinematic and epic sound, and on July 26th she will present all the songs of the album live on the roof terrace of ETM.
"New Start" is the first album of this sound and genre (epic / cinematic pop) in Lithuania. It consists of songs in Lithuanian and English. The sound of the music and the creation itself are inspired by movie soundtracks, Nordic and Scandinavian countries, motifs of songs by Celtic music creators, and fantasy world themes. A soft classical voice and instrumentally colorful arrangements will take the listeners to magical worlds where there are mythological creatures, magical nature, heroic and magical adventures.
—
Snacks and drinks are provided by the ETM café "Elektrinė". The number of seats is limited.
*In good weather, we recommend taking care of sun protection.