ETM Live | DJ SAGA & SampL1n On Roof Terrace
2023-06-21, 20:00

-

23:00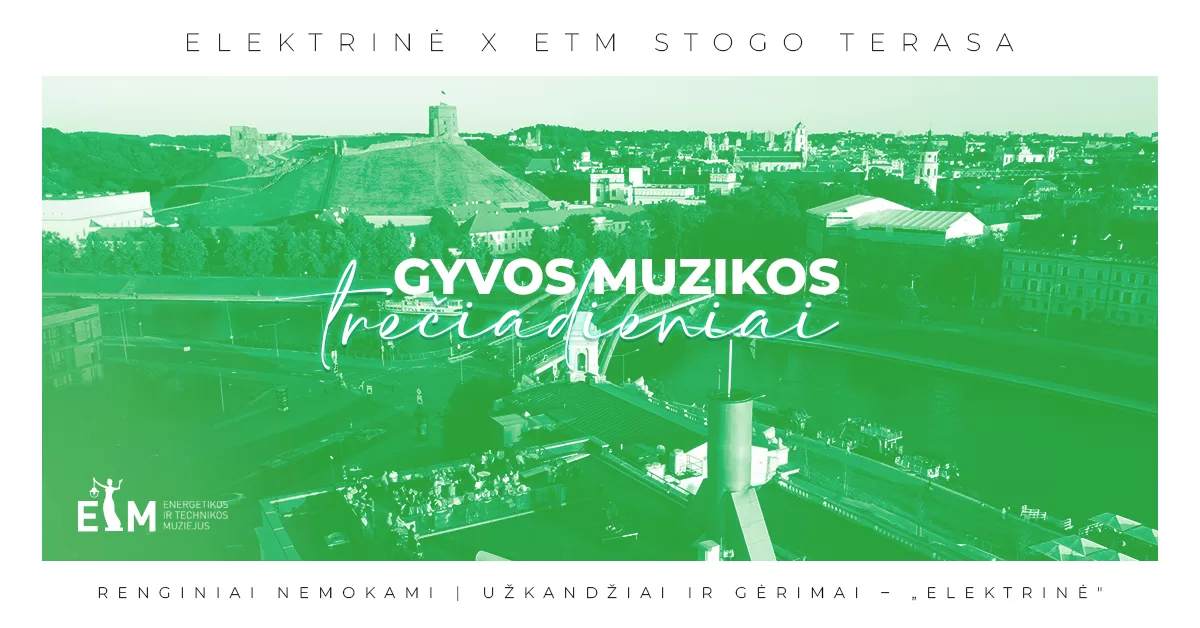 Energetic Wednesdays – in the middle of the week, enjoy live music concerts on the roof terrace of the former power plant. In the background of the impressive panorama of the capital, we will get to know the work of Lithuanian and foreign musicians, acoustic, alternative, electronic and live music.
The rhythms of modern music will be heard in the industrial environment of the power plant, as the setting sun illuminates Vilnius's old town.
Events start at 8 PM.
The museum closes at 11 PM.
The events are free of charge.
—
On June 21st the concert series will start with DJ Saga. Saga started mixing dance music with tape recorders back in 1986. One of the first in Lithuania to start playing records, he hosted musical radio and TV shows and wrote articles about the ideology of electronic music.
Saga has collected a variety of electronic music in his music library, from reggae, dub, chillout to nu breaks, techno, psy trance and hardcore. DJ Saga may also weave older tracks from KLF, "Prodigy", "Chemical Brothers", "Underworld" and "Daft Punk" into the program.
He will be joined by drummer SampL1n – after this year's Vilnius Street Music Day duo continues to experiment by combining music played from tapes with live drums.
More music here.
—
Snacks and drinks are provided by the ETM café "Elektrinė". The number of seats is limited.
*In good weather, we recommend taking care of sun protection.