ETM Live | Lina MinOre
2023-06-28, 20:00

-

23:00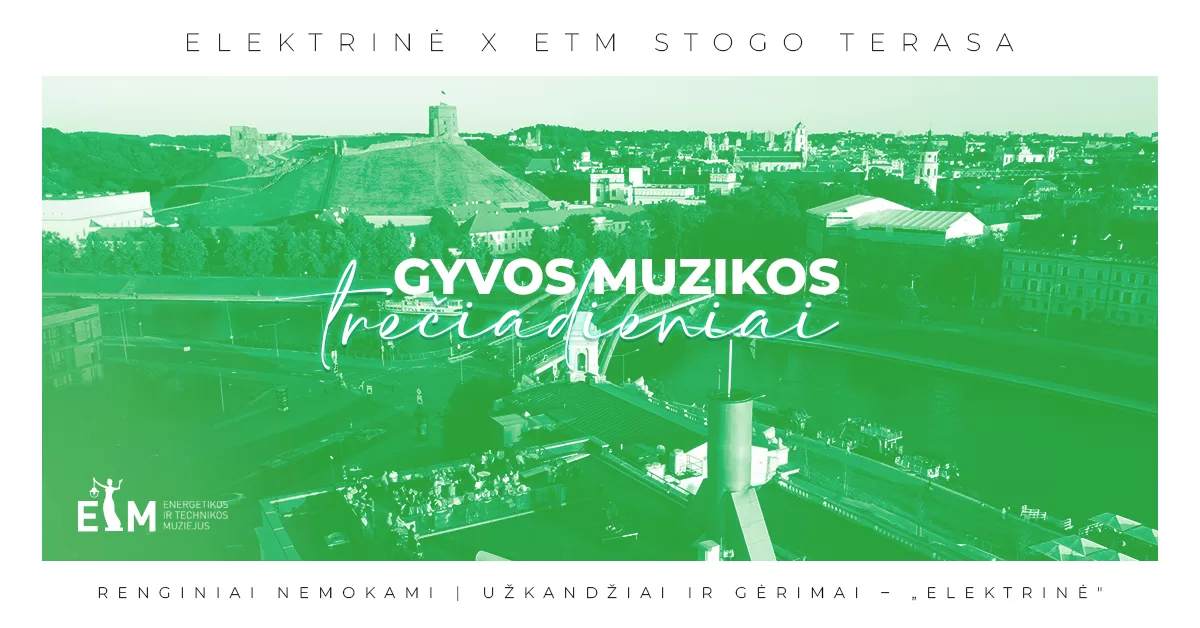 Energetic Wednesdays – in the middle of the week, enjoy live music concerts on the roof terrace of the former power plant. In the background of the impressive panorama of the capital, we will get to know the work of Lithuanian and foreign musicians, acoustic, alternative, electronic and live music.
The rhythms of modern music will be heard in the industrial environment of the power plant, as the setting sun illuminates Vilnius's old town.
Events start at 8 PM.
The museum closes at 11 PM.
The events are free of charge.
—
On June 28th on the ETM Roof Terrace Lina MinOre (Lina Kavalčiukienė) will perform. Lina is a songwriter and performer who, as the name suggests, is close to the minor tonality. A warm and sociable person, so everything is in the air (ore) for her! She will perform the original program live, accompanied by the piano and her own arrangements. On June 28th – musical evening stories surrounded by piano sounds.
—
Snacks and drinks are provided by the ETM café "Elektrinė". The number of seats is limited.
*In good weather, we recommend taking care of sun protection.