ETM Live | KooperatiV
2023-08-02, 20:00

-

23:00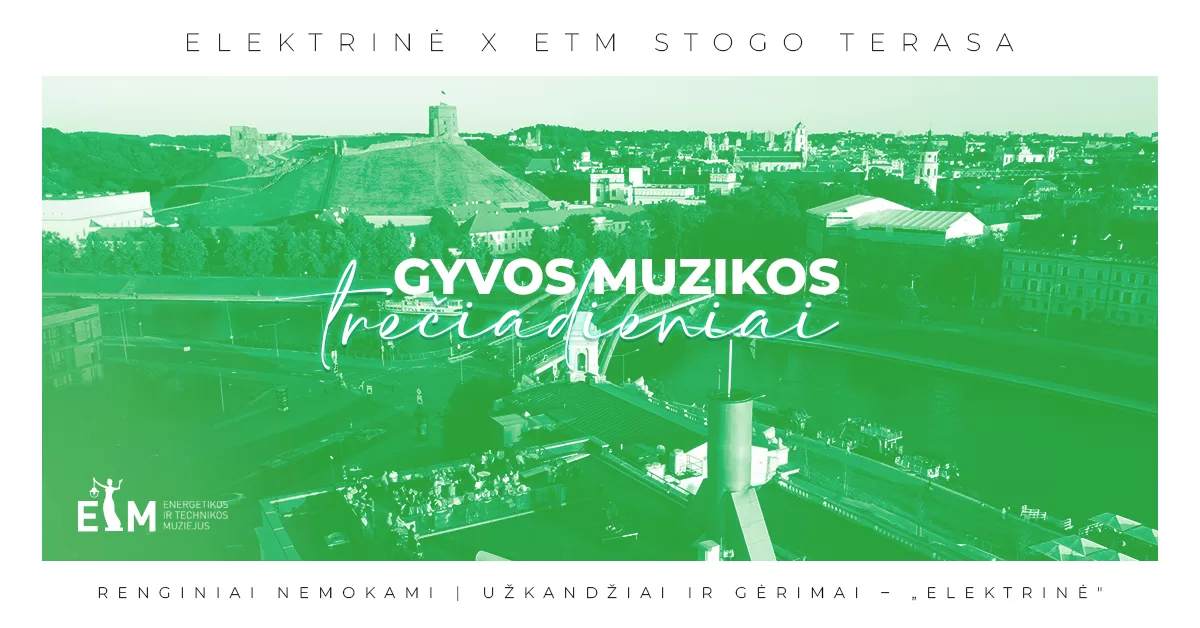 Energetic Wednesdays – in the middle of the week, enjoy live music concerts on the roof terrace of the former power plant, now Energy and Technology Museum. In the background of the impressive panorama of the capital, we will get to know the work of Lithuanian and foreign musicians, acoustic, alternative, electronic and live music.
Events start at 8 PM.
The museum closes at 11 PM.
The events are free of charge.
—
On August 2nd, KooperatiV, 18-year-old electronic music (EDM/SYNTHWAVE) creator from Vilnius, will perform. KooperatiV is studying music at the Vilnius Balys Dvarionas Music School. He started creating electronic music 4 years ago, and a year ago started participating in underground concerts. The young talent mainly writes instrumental compositions, but in live performances he also sings own songs in English.
KooperatiV has released 3 EPs and 2 albums available on Spotify. The artist has also released a CD, which can be purchased at concerts.
KooperatiV will play on the roof terrace of Energy and Technology Museum on August 2nd, from 8 PM. He draws inspiration from Deadmau5 and Carpenter Brut. Message from the artist: "Calling electronic music lovers. It's going to be a good night and thump thump thump music".
—
Snacks and drinks are provided by the ETM café "Elektrinė". The number of seats is limited.
*In good weather, we recommend taking care of sun protection.