Installation "Electric Diva" by Mamontovas and Vaitkutė
2022-09-30
|
Recurring Event
(See all)
An event every day that begins at 00:00, repeating until 2023-05-31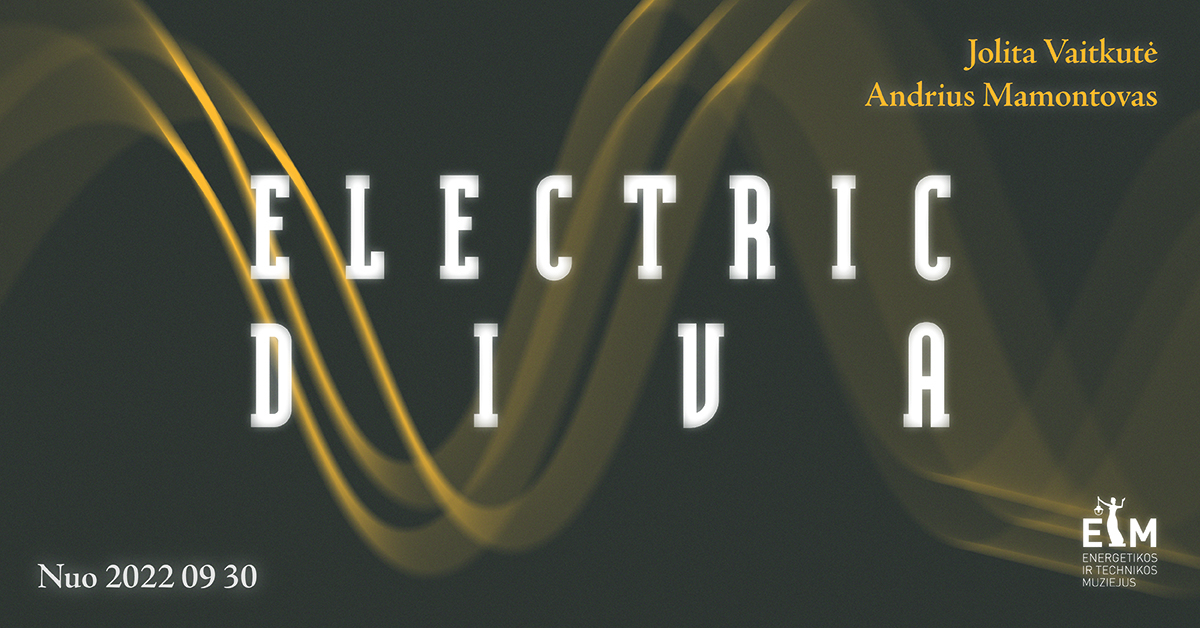 At the end of September, performer, composer Andrius Mamontovas and artist Jolita Vaitkutė created their latest installation, "Electric Diva", at the Energy and Technology Museum. This is already the fourth joint work of Mamontovas and Vaitkutė.
The installation "Electric Diva" is intended to honor the talent of Clara Rockmore, the first electronic musical instrument theremin virtuoso from Vilnius. The installation combines the portrait of the musician, with her hand raised playing a theremin, and an interactive presentation of the history of technology. The Energy and Technology Museum was chosen as a place that conceptually reflects the spirit of the work.
The initiator of the installation is musician Andrius Mamontovas, the visual part of the installation was created by artist Jolita Vaitkutė. For this work, the authors chose an expression that allows not only to observe the installation, but also to enter it and extract the sounds of the theremin with your body.
Born in Vilnius, Rockmore (1911-1998) was an electronic music artist of Litvak origin, who became famous all over the world as a theremin virtuoso. At the age of five, Clara, a particularly gifted violinist, was accepted into the Saint Petersburg Conservatory. To this day, Rockmore remains the youngest student of the institution.
Fleeing from the consequences of the October Revolution in 1921, Clara and her family moved to the United States, where she later began her career as an electronic music producer. Due to health problems in adolescence, the musician had to give up the violin, but this led Clara to discover the first electronic musical instrument, theremin, invented in 1919.
Clara's perfect pitch and classical fundamentals gave her an edge over many other theremin players of the era. She was in close contact with the inventor of the theremin, Leon Theremin. After noticing several shortcomings of the first instrument, she contributed to the improvement of this invention. Rockmore is still known around the world as the first female star of electronic music.
—
The interactive installation is on display in the Boiler Hall of the Energy and Technology Museum and is open for visits during the museum's working hours Tuesday to Sunday from 10 AM to 6:30 PM.
The project was supported by the Lithuanian Council of Culture, project partner – "Go Vilnius".