Energy and Technology Museum offers a free creative workshop where we can draw cartoons on zoetropes printed with a 3D printer!
A zoetrope is an optical device in which a sequence of rotating images creates the impression of a film. Zoetropes appeared even earlier than movie cameras, and to this day it is one of the easiest ways to create and watch animation.
We invite you to get acquainted with the interesting history and development of animation at Energy and Technology Museum. Here, guide-educator Vilius Mateika will lead the animation workshop. During it, we will find out how to create the illusion of movement, draw a short video and this will come to life using a zoetrope printed on a 3D printer right here in the museum!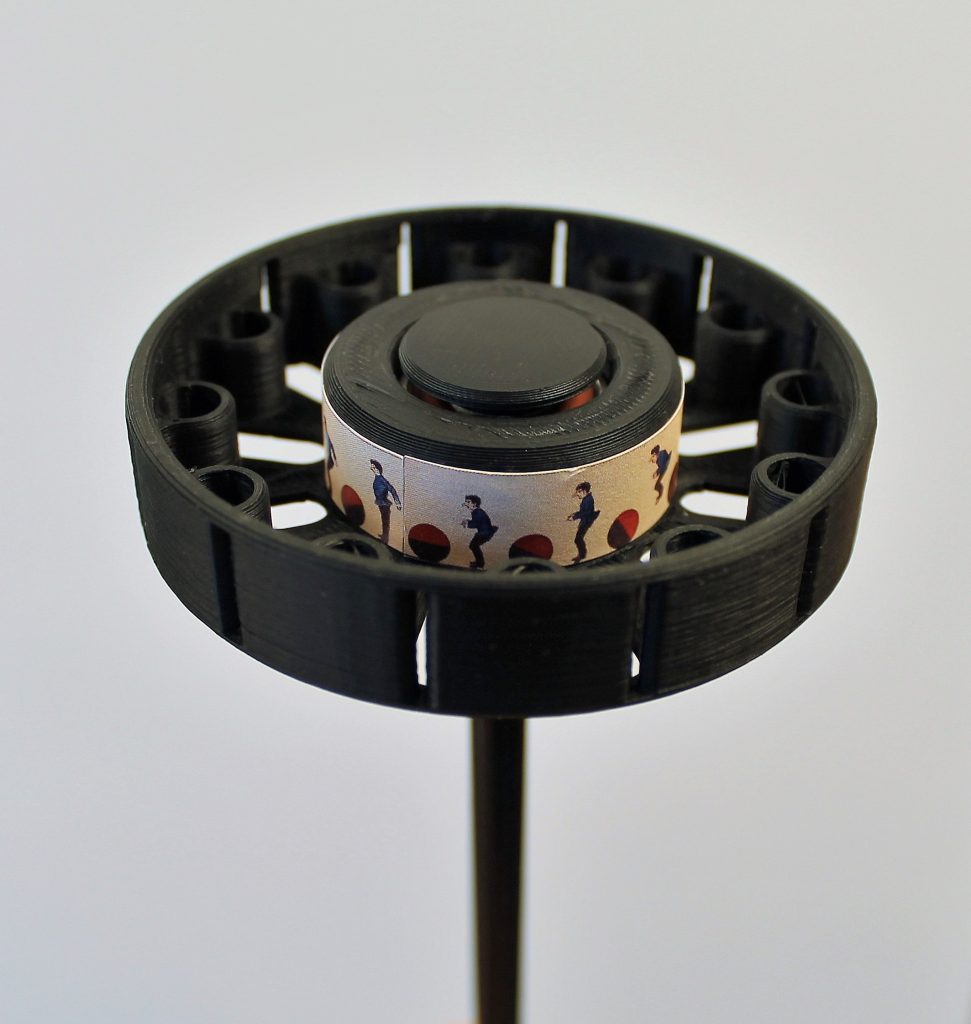 We invite families with children aged 10-14 to participate. The workshop will take place:
December 11th 1 PM.
December 18th 1 and 3 PM.
Duration – 1 hour.
—
The workshop is a part of the project "Animation: Illusion of Motion, Inspiration of Life" of Energy and Technology Museum. The project is designed to stimulate interest in the art of animation.
Project sponsors: Lithuanian Council for Culture, Vilnius City Municipality.
Partners: Lithuanian Film Center, Lithuanian Central State Archives, Lithuanian Radio and Television Archives. 
Creative workshops are free.
Participation in events – with a National Certificate. Pre-registration required.