Highly untraditional venue hire in Vilnius! We offer an attractive environment for your events: birthdays, exhibitions, filming, conferences, presentations, concerts, festivals, corporate celebrations and parties.
Planning a celebration for company or organization? Hosting a conference? Want to celebrate your birthday or family gathering in an interesting and unusual way? We suggest it would be held at Energy and Technology Museum. Here you'll find authentic equipment of the first Vilnius power plant, which will create a unique atmosphere for your event.
You will find a convenient location in the Old Town (near the King Mindaugas Bridge), different types and sizes of halls, a separate space for unloading equipment, additional exits, a friendly team, and many years of experience in venue hire.
The spacious Boiler Hall on the first floor of the museum can accommodate up to 400 people. In this huge 600 sq. m hall you'll find a space to implement your ideas as well as surviving historical steam boilers, which will become an exclusive decoration for your event. Colorful, authentic equipment details, exclusive indoor lighting, the exceptional opportunity to walk around the power plant of 20th century will tell the industrial past of Vilnius and is suitable for any kind of event.
In the Turbine Hall, also on the first floor, lies the heart of the old power plant – the turbines located here once generated electricity and now authentically add 300 sq. m space for your event. The large space, reminiscent of the power plant's most thriving times, can accommodate up to 200 people.
The Conference Hall (otherwise, Learning Spaces and Workshops) is located near the Steam Condenser Hall on the lower floor of the museum and is distinguished by its raw interior. Workshops and small private events usually take place in this 48 sq. m space accommodating 40 people.
Boiler Hall
Area – 600 sq. m
The number of people for the buffet – up to 400
Number of seats theater style – 150
Stationary screen I – 4×3 m
Stationary screen II – 5×4 m
The stage rises – it is installed, the height is 0,3-0,7 m
Stage lighting – mounted on the lift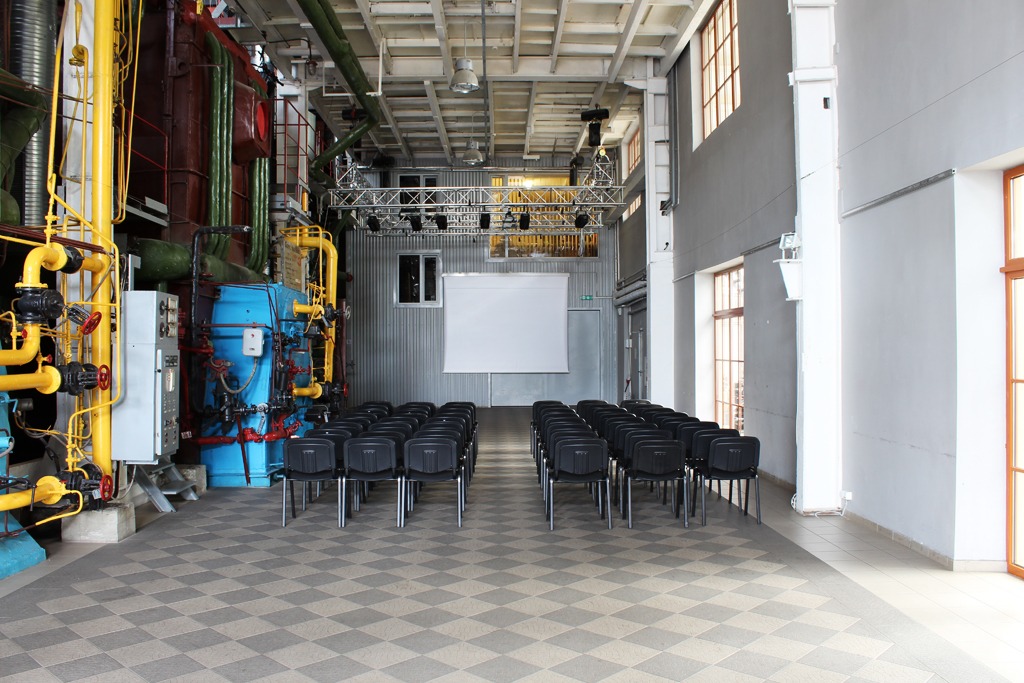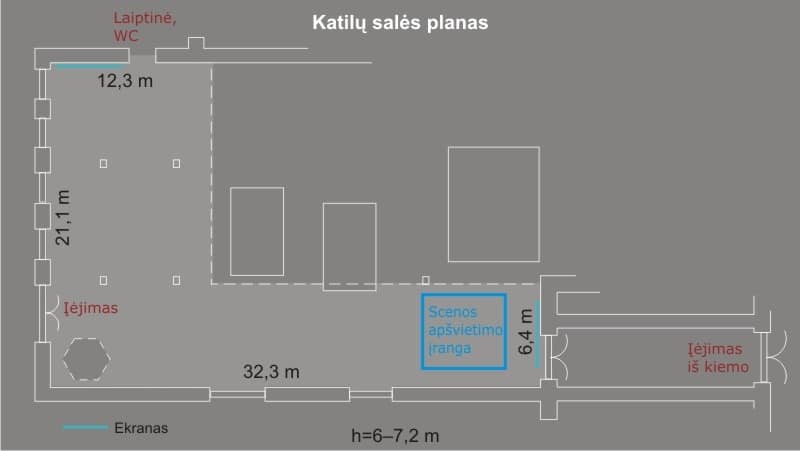 Turbine Hall
Area – 300 sq. m
The number of people for the buffet – up to 200
Number of seats theater style – 60-80
Stationary screen – 4×3 m
The stage rises – it is installed, the height is 0,3-0,7 m