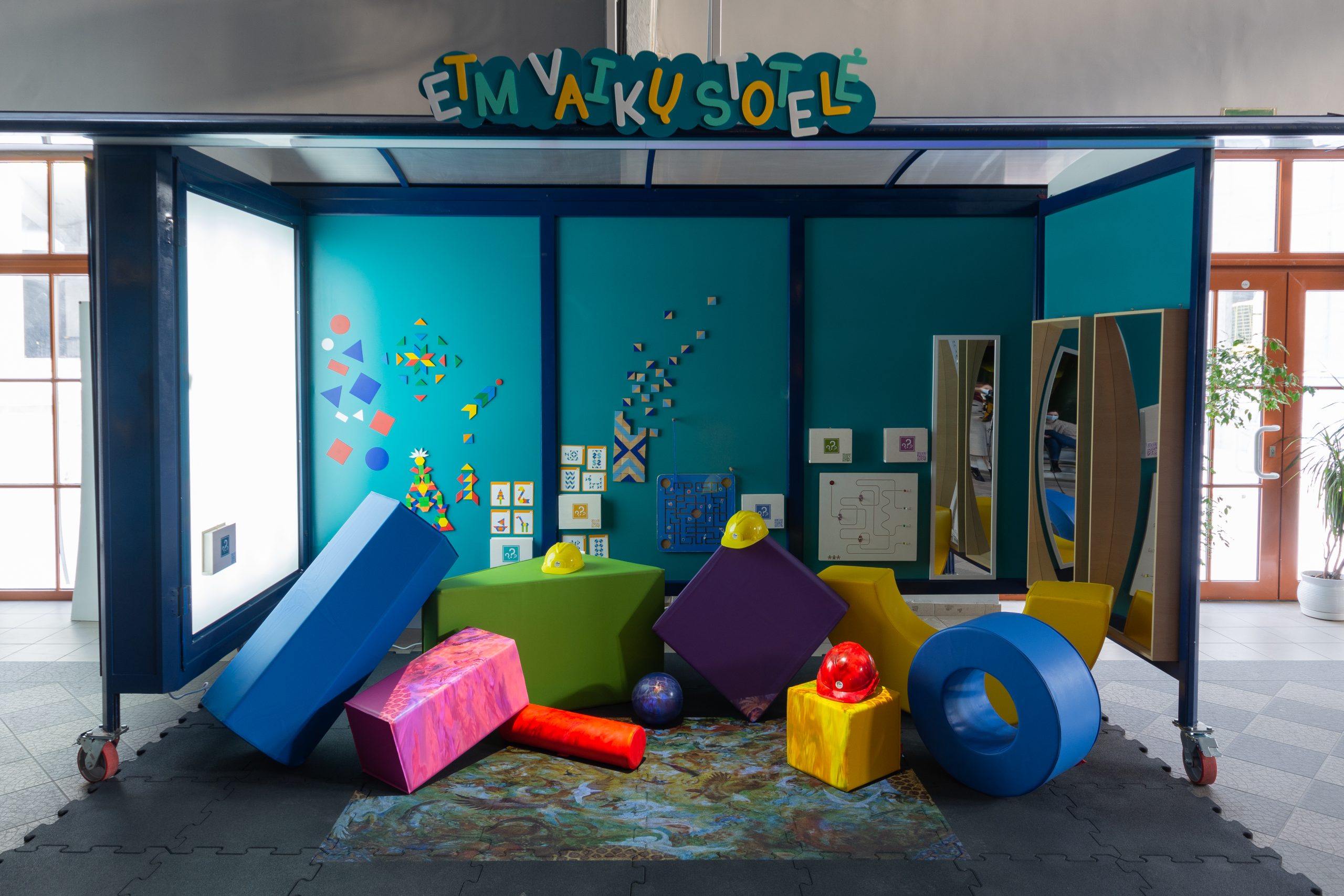 ETM Kids' Stop was created especially for the youngest museum visitors from 3 years old. This educational space is based on learning through play approach. At ETM Kids' Stop, children will discover the following phenomena of the world that surrounds us:
What are colors and why do we see them?

What are geometric and three dimensional figures and how to differentiate between them?

Where does electricity come from and how to use it safely?

How do magnets work?

What is so interesting about the mirrors?
Colorful educational toys, magnetic mosaics, interactive floor, "boxes of knowledge" accompanied by short videos, and much more is available at the ETM Kids' Stop, so that your children can explore it all through play on their own or together with our educators!
ETM Kids' Stop was installed in Energy and Technology Museum at the expense of the Lithuanian Council for Culture.