Energetic live music concerts took place on the roof terrace of the Energy and Technology Museum (former power plant) throughout the summer. September 29th we invite to the grand closing of the summer season! Against the background of the impressive panorama of the capital, the following will take place:
◾ Guided tour with an ETM guide, during which you will learn about the most modern inventions of Vilnius.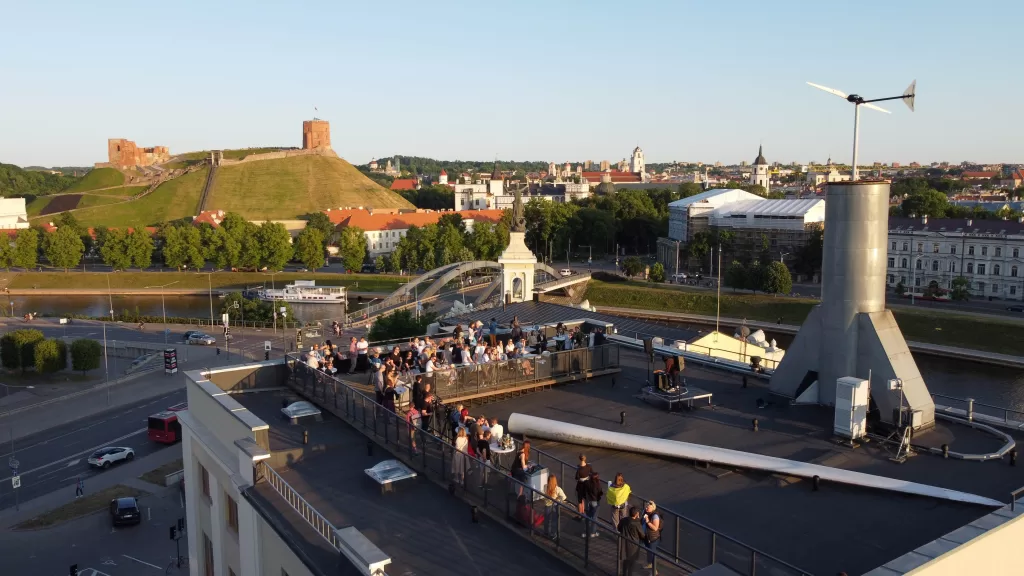 ◾ KOOPERATIV + HEFAIST fire show
KooperatiV is an electronic music (EDM/SYNTHWAVE) creator from Vilnius. He started making electronic music 4 years ago, and started participating in underground concerts a year ago. He writes instrumental compositions, but in live performances also sings one or two of his own songs in English.
During the concert, there will be a show with fire.
◾ JUSTAS PETRYLA
An engineer who makes music. During the acoustic concert, Petryla will share with the listeners more than a decade of works, stories and moments, which, as he says, the guitar helps to make sense of.
◾ DJ SET
Drinks and food will be provided by the ETM cafe "Elektrinė". The number of seats is limited.
Start – 6.30 PM
The roof terrace closes at 11.59 PM
The event is FREE
In the cold season, concerts will be moved inside the Boiler Hall.
The roof terrace will continue to be a visiting part of the museum's exposition.