Energetic concerts in the cafe "Elektrinė" of the Energy and Technology Museum move from the roof terrace inside the museum's Boiler Hall. Performers, groups, bards, multi-instrumentalists and sound artists will present their work on the new event platform.
Concerts will take place every Friday at 7 PM. Music and food are served by "Elektrinė".
COMFORT ZONE
On October 6th the series of events will be started by the duet "Komforto zona" – Lina Kavalčukienė and guitarist Julius Stankevičius. Having met at one of the music festivals, the duo performs original songs together and captivates the audience with their conversations and stories.
Lyrical sound of piano and electric guitar – music that does not fit into frames. Lyricism, vigor, sensuality, longing, but also bursting energy – electronics, sung poetry, rock, and folk notes are interwoven here.
"We are peace and storm in one. When there is a connection in music, it also takes others away, takes them to the comfort zone!" – they say.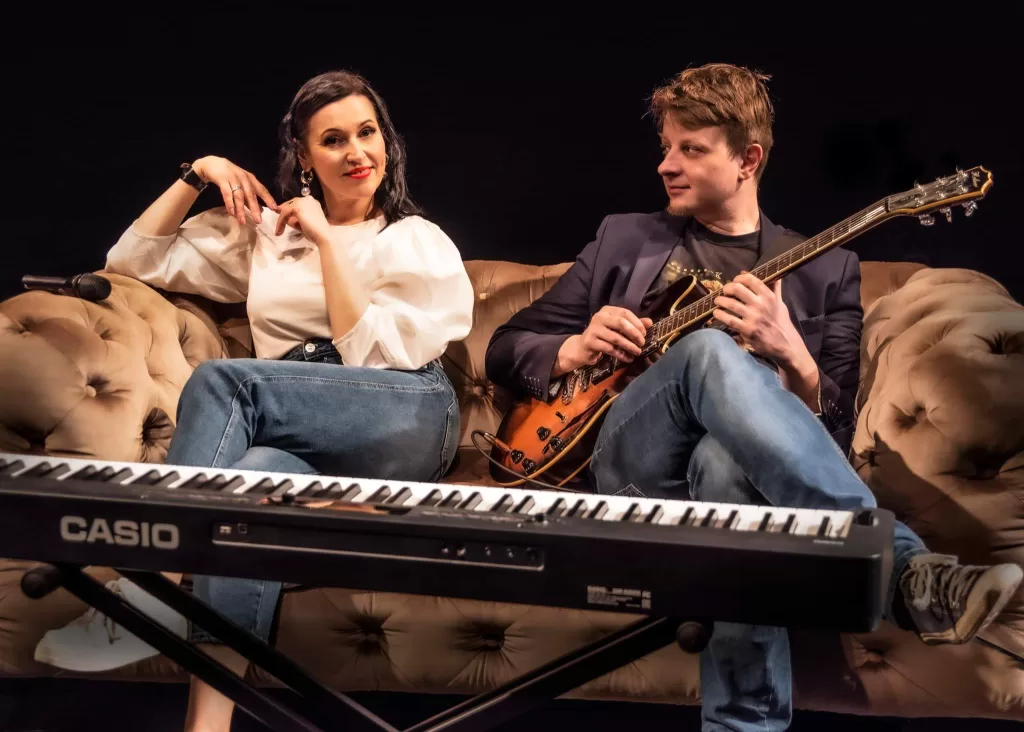 ◾ The concert starts ar 7 PM, doors – 6.30 PM.
◾ Entrance – 2 Eur
◾ "Elektrinė" closes at 11 PM.