Energy and Technology Museum invites you to try virtual reality (VR) exhibits on Saturdays and Sundays from 3 to 5 PM. They were lent for temporary use by Aero Club of Lithuania and were created by Gediminas Sinkevičius. The paragliding simulator was designed to introduce visitors to aviation and encourage interest in paragliding sport. VR game "Broom" – stand, controller and sensors – were designed to broaden the VR experience.
To launch the 3D Paragliding Simulator first get comfortable in pilot's harness, put your legs inside, put on the shoulder straps and fasten the seat belts. Put on (or ask someone to fetch you) the VR headset. The paraglider is controlled by pilot's weight shift and turns are controlled by the brakes. Viewers can watch the flight on computer screen and the pilot watches it on VR headset. They will hear wind and variometer in case of warm air streams sounds in the earphones. To restart, press space bar on keyboard. After the flight, put the VR headset safely back on the table.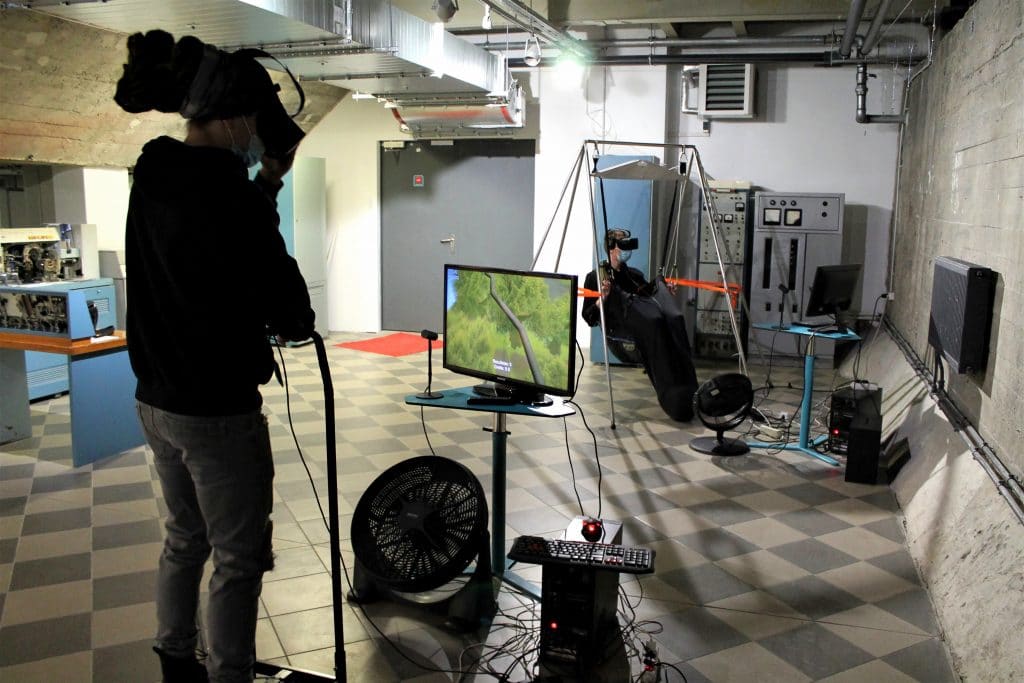 Also, try and play VR game "Broom": put on the VR headset and step on VR stand. To start the game, press H on keyboard. To ascend, pull the controller and to descend, push it. To restart, press the middle button on the remote control. The goal of the game is using the broom to catch as many cats as you can. After the game, put the VR headset safely back on the table.
You'll find VR exhibits downstairs, near learning spaces and workshops on weekends from 3 to 5 PM.