On the last Sunday of the month, August 28th, visit the Energy and Technology Museum free of admission charge! There will be a "Kahoot" on renewable energy, workshop, an exhibition and scientific experiments.
PROGRAM:
13:00-16:00 mini solar power plant production workshop and "Kahoot" – test your knowledge about renewable energy. Workshop will be held in the Boiler Hall.
10:30, 12:30, 14:30, 16:30 – scientific experiments in the Curie Workshop: experiments with liquid nitrogen, exothermic reactions, elephant toothpaste. More about the Curie Workshop, named after the famous scientist Marie Curie, is here.
11:30, 13:30, 15:30, 17:30 – scientific experiments in Newton Workshop. Fire or lightning, which are normally dangerous to humans, are tested safely during this experiment – we pass an electric current through the body, light butane gas on the palm of the hand and create a fire tornado. More about the Newton Workshop – here.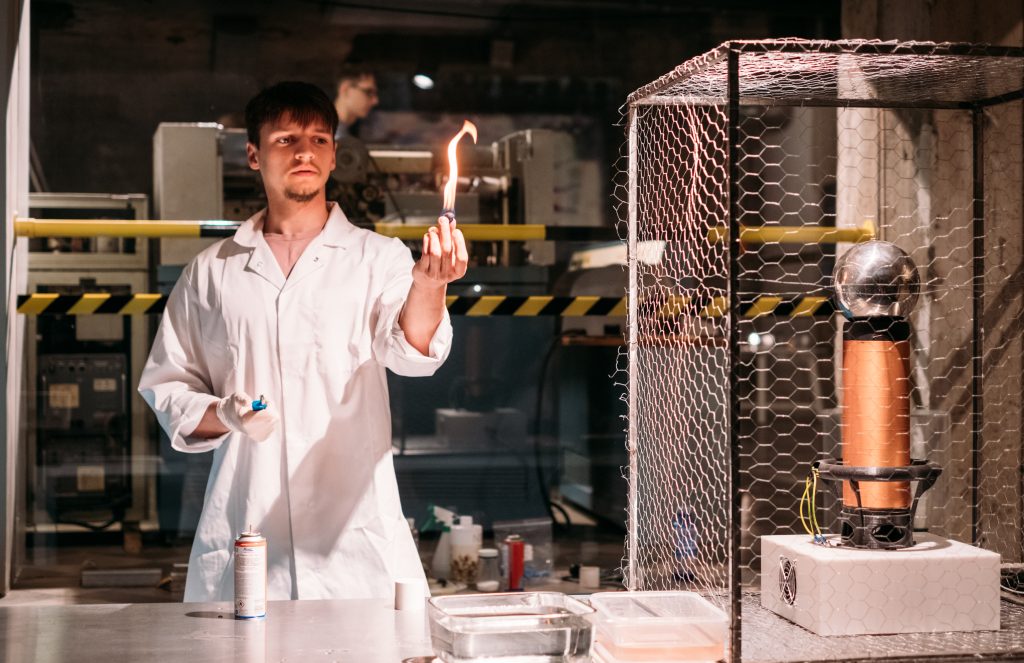 Also this weekend is the last chance to see the exhibition "Other Energy". A power plant, a place where other types of energy are converted into electricity, metaphorically represents the transformation of energy. This process became the starting point for the exhibition "Other Energy", where painters offer another version of energy exchange. After scanning the QR code, you will hear the soundtrack of the exhibition. The exhibition is open in all expositions of the museum. We will postpone it on August 29.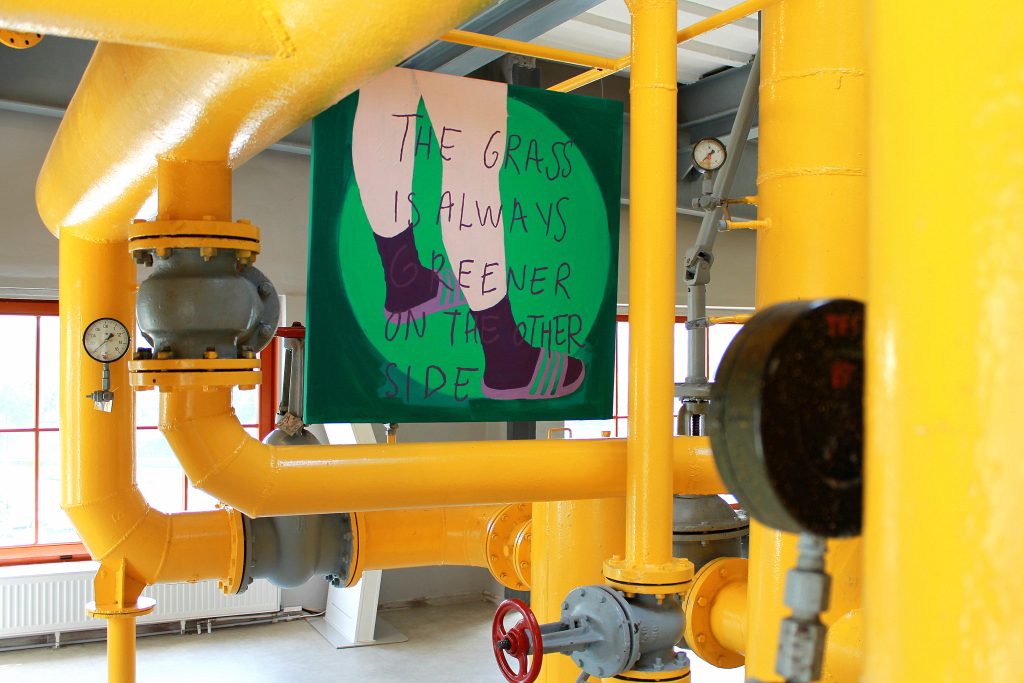 The price of scientific experiments is 2 Eur.
Workshop free.
"Skaryna Press Workshop" will be held on August 27th and September 3-4th.