On December 8-22nd Liepkalnis Water Storage will host Liepkalnis Christmas Town – a place of festive entertainment for Vilnius residents and guests. In Liepkalnis Water Storage visitors will meet and talk to Santa Claus and make Christmas presents in his workshop.
Learn how to wrap a gift the Japanese way? Make a candle, a talisman, a mandala or play an ancient Jewish game? Tea, ceramics, "Mom Knows Best" sustainability, and other workshops will take place in unique, underground, century-old Liepkalnis Water facility.
Fire installations will be lit up in the territory of the water reservoir (Liepkalnio st. 20, Vilnius).
Opening hours:
From Tuesday to Friday –  from 4 PM to 8 PM
From Saturday to Sunday – from 10 AM to 7 PM
Storage visiting prices:
Adults – 3 Eur/person
Schoolchildren, students, seniors and disabled – 2,5 Eur/person
Children under 2 years – free of charge
Other workshops at extra cost. Access to the outdoor area is free.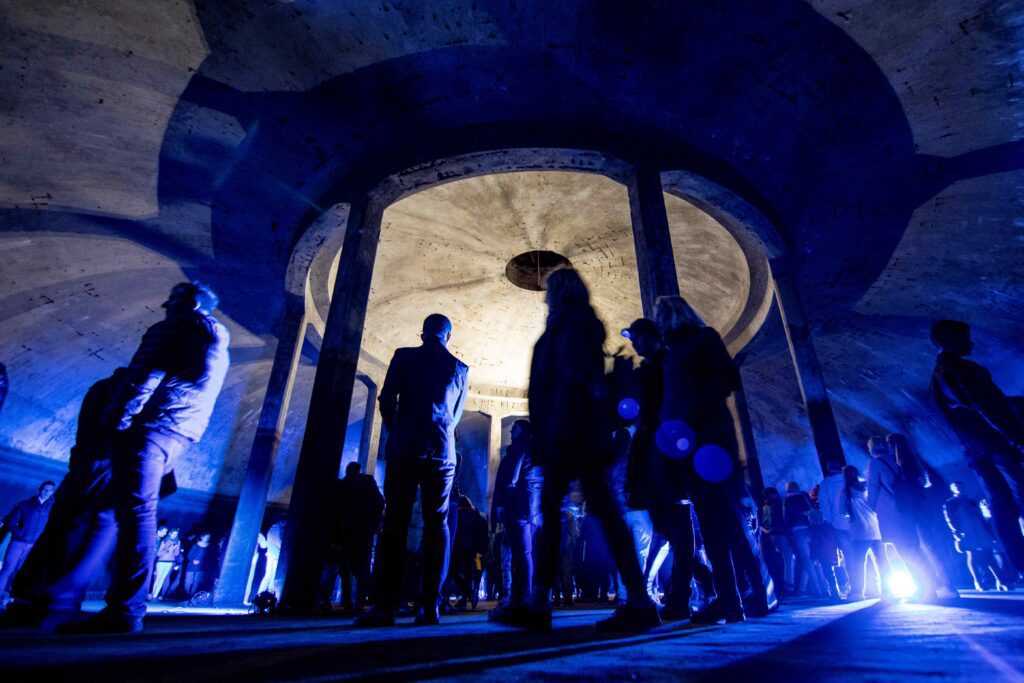 PROGRAMME
Friday, December 8th
Meet Santa Claus
Sustainability workshop "Mom Knows Best"
Kimekomi – making toys using traditional Japanese techniques
Wax figures and candle making
Crocheting and knitting snowflakes
Drawing with the secret elf technique
Fun ceramics for children and adults;
Making dream catchers
Needlework of exclusive jewellery
Making Christmas table decorations and woollen articles
Tea ceremony
Christmas decorations from wood
Korean knot ornaments
Moulding and varnishing of Christmas decorations
Saturday, December 9th 
Meet Santa Claus
Snowflake crochet and knitting
Jewellery beading
Making dreamcatchers
Wax figures and candle moulding
Fun ceramics for children and adults
Drawing with the secret elf technique
Making and decorating Christmas toys
Sustainability workshop "Mom Knows Best"
Christmas decorations from wood
Making Christmas table decorations and woollen items
Puppet making
Tea ceremony
Kimekomi – toy making using traditional Japanese techniques
Korean knot jewellery
Christmas decoration moulding and varnishing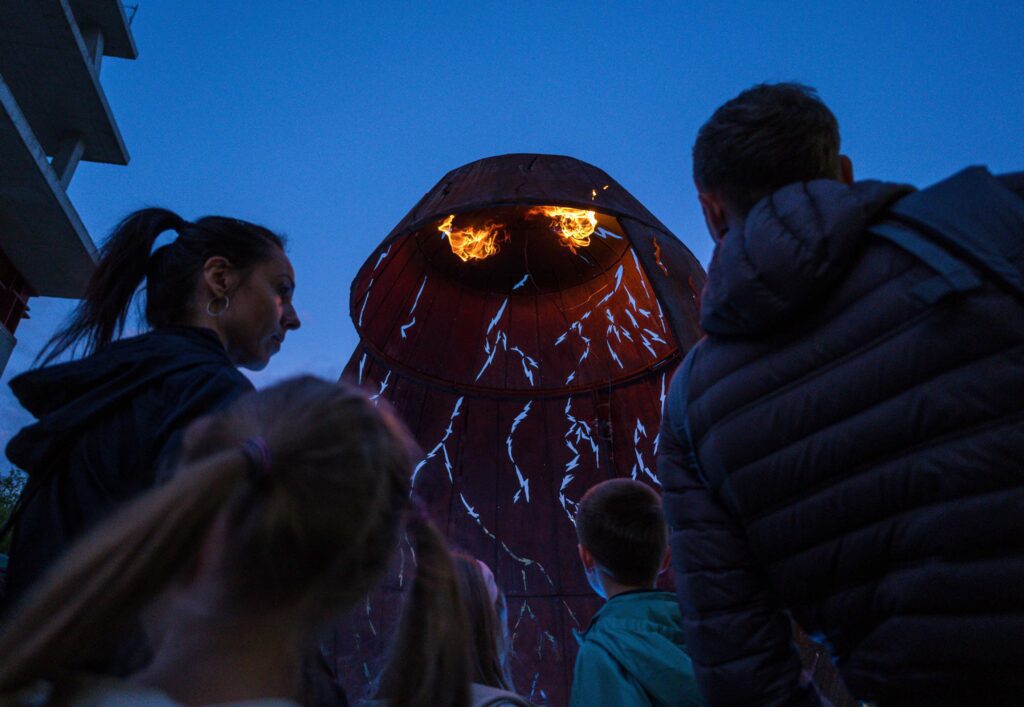 Sunday, December 10th
Meet Santa Claus
Snowflake crochet and knitting
Jewellery beading
Wax figures and candle moulding
Secret elf technique drawing
Fun ceramics for children and adults
Sustainability workshop "Mom Knows Best"
Christmas decorations from wood
Making Christmas table decorations and woollen items
Puppet making
Tea ceremony
Kimekomi – toy making using traditional Japanese techniques
Tuesday, December 12th
Meet Santa Claus
Snowflake crochet and knitting
Secret elf technique drawing
Fun ceramics for kids and adults
Sustainability workshop "Mom Knows Best"
Making Christmas wreaths and table decorations
Creating a Christmas tree toy from modelling clay
Tea ceremony
Kimekomi – making toys using traditional Japanese techniques
Furoshiki – Japanese gift wrapping technique
Henna drawing on hands
Korean knot jewellery
Christmas decoration moulding and varnishing
Wednesday, December 13th
Meet Santa Claus
Snowflake crochet and knitting
Making dreamcatchers
Wax figures and sculptural candles
Miracles of crayons
Fun ceramics for children and adults
Sustainability workshop "Mom Knows Best"
Christmas decorations from wood
Making Christmas wreaths and table decorations
Decorating gingerbread
Wool workshop "Waiting for the Christmas miracle"
Tea ceremony
Dream Catcher Ritual
Korean knot ornaments
Christmas decoration moulding and varnishing
Felt toys, decorations and souvenirs
Christmas decorations made of paper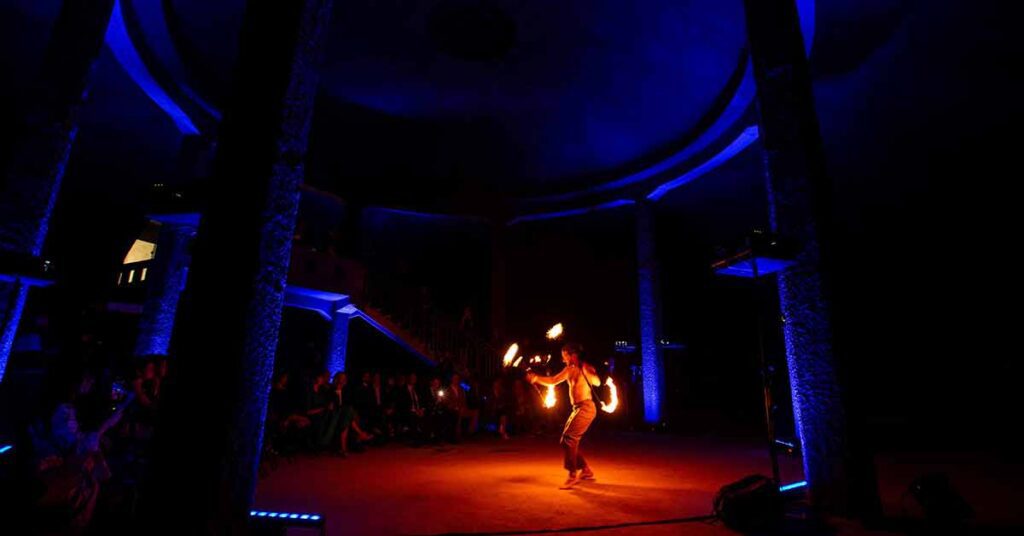 Thursday, December 14th
Meet Santa Claus
Snowflake crochet and knitting
Wax figures and sculptural candle moulding
Ex-libris and monotype art
Sustainability workshop "Mom Knows Best"
Creating a Christmas card using linocut technique
Gingerbread decoration
Tea ceremony
Kimekomi – making toys using traditional Japanese techniques
Furoshiki – Japanese gift wrapping technique
Henna hand painting
Korean knot jewellery
Christmas decoration moulding and varnishing
Felt toys, decorations and souvenirs
Christmas decorations made of paper
Friday, December 15th 
Meet Santa Claus
Snowflake crochet and knitting
Jewellery beading
Ex libris and monotype art
Sustainability workshop "Mom Knows Best"
Christmas decorations from wood
Weaving with reeds
Making gardens, ratchets, straw garlands
Tea ceremony
Dream catcher ritual
Korean knot jewellery
Christmas decoration moulding and varnishing
Christmas decorations made of paper
Saturday, December 16th 
Meet Santa Claus
Snowflake crochet and knitting
Jewellery beading
Wax figures and sculptural candle moulding
Wonders of crayons
Sustainability workshop "Mom Knows Best"
Christmas decorations from wood
Weaving with reeds
Making gardens, ratchets, straw garlands
Tea ceremony
Kimekomi – toy making using traditional Japanese techniques
Korean knot jewellery
Christmas decoration moulding and varnishing
Christmas decorations made of paper
Toys made of felt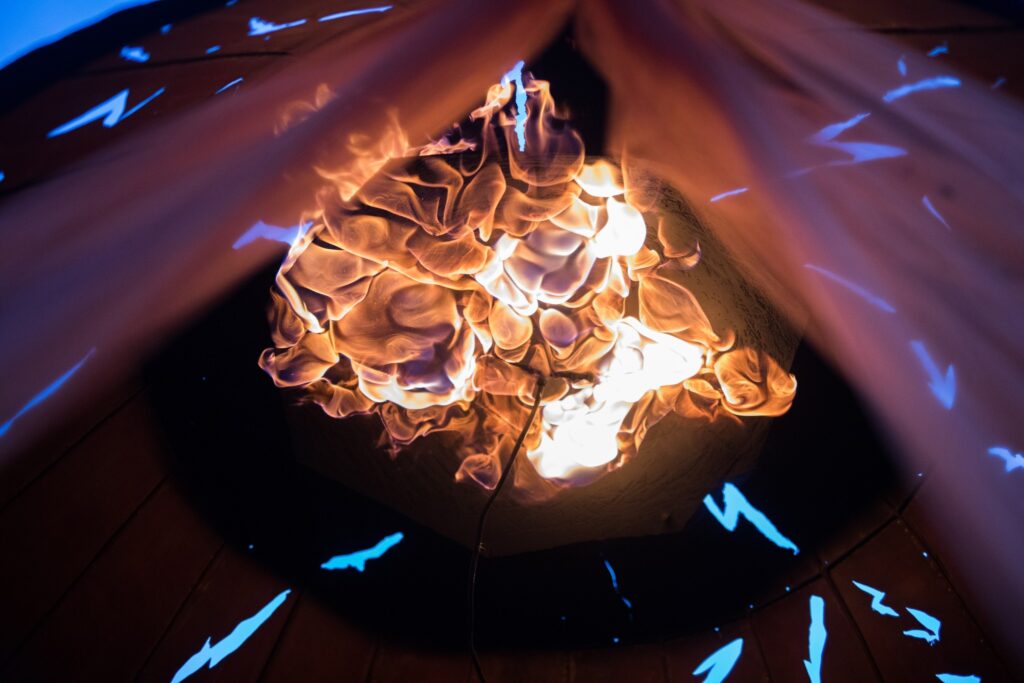 Sunday, December 17th
Meet Santa Claus
Snowflake crochet and knitting
Jewellery beading
Wax figures and sculptural candle moulding
Ex-libris and monotype art
Sustainability workshop "Mom Knows Best"
Gingerbread baking
Making Christmas table decorations
Woolen crafts
Tea ceremony
Kimekomi – making toys using traditional Japanese techniques
Korean knot jewellery
Christmas decoration moulding and varnishing
Toys, ornaments and souvenirs made of felt
Christmas decorations made of paper 
Tuesday, December 19th
Meet Santa Claus
Snowflake crochet and knitting
Jewellery beading
Wax figures and sculptural candle moulding
Wonders of chalks
Ex libris and monotype art
Sustainability workshop "Mom Knows Best"
Renaissance leather bracelet braiding
Creating a Christmas tree toy from modelling clay
Tea ceremony
Kimekomi – toy making using traditional Japanese techniques
Furoshiki – Japanese gift wrapping technique
Henna drawing
Korean knot jewellery
Christmas decoration moulding and varnishing
Toys, decorations and souvenirs made of felt
Christmas decorations made of paper
Wednesday, December 20th
Meet Santa Claus
Snowflake crochet and knitting
Jewellery beading
Making a dreamcatcher
Wax figures and sculptural candles
Sustainability workshop "Mom Knows Best"
Making clay decorations
Tea ceremony
Korean knot jewellery
Christmas decoration moulding and varnishing
Toys, decorations and souvenirs made of felt
Christmas decorations made of paper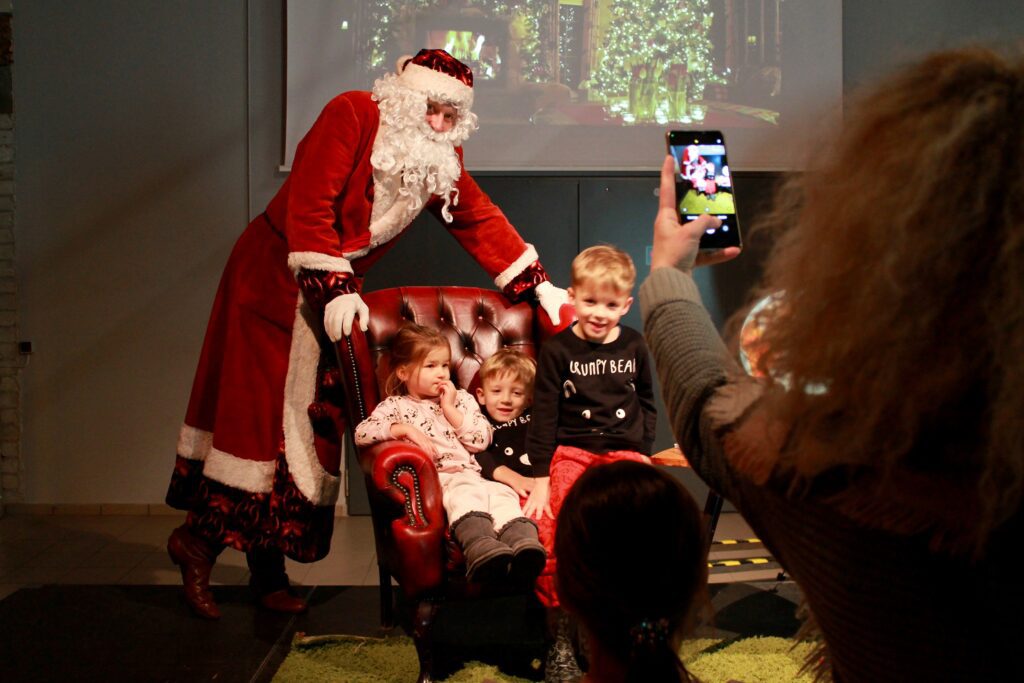 Thursday, December 21st
Snowflake crochet and knitting
Jewellery beading
Wax figures and sculptural candle moulding
Wonders of crayons
Ex libris and monotype art
Sustainability workshop "Mom Knows Best"
Gingerbread decorating
Christmas decorations with pinecones
Tea ceremony
Kimekomi – making toys using traditional Japanese techniques
Furoshiki – Japanese gift wrapping technique
Henna drawing
Korean knot jewellery
Christmas decoration moulding and varnishing
Toys, decorations and souvenirs made of felt
Christmas decorations made of paper
Friday, December 22nd 
Meet Santa Claus
Snowflake crochet and knitting
Jewellery beading
Wax figures and sculptural candle moulding
Making a dreamcatcher
Ceramics
Sustainability workshop "Mom Knows Best"
Making knitted dolls
Making gardens, rackets, garlands
Tea ceremony
Korean knot jewellery
Christmas decoration moulding and varnishing
Toys, decorations and souvenirs made of felt
Christmas decorations made of paper
—
Workshop prices:
Sustainability workshop "Mom Knows Best" – free
Henna drawings – from 0 Eur
Toys, ornaments and souvenirs made of felt – 2 Eur
Christmas decorations made of paper – 2 Eur
Crocheting and knitting snowflakes – from 3 Eur
Jewellery piercing – from 3 Eur
Wax figures and sculptural candles – from 3 Eur
Tea ceremony – 3 Eur
Korean knot jewellery – 4 Eur
Christmas decoration moulding and varnishing – 4 Eur
Dreamcatcher making – from 5 Eur
Kimekomi – making toys using traditional Japanese techniques – 5 Eur
Ex libris art – 9 Eur
Monotype art – 9 Eur
The secret of crayons – 9 Eur
Decorating Christmas toys with acrylic paints – 10 Eur
Ceramics – 10 Eur