From December 7th to January 22, 2023 watercolor exhibition "Travel Diaries of Lithuania Through the Eyes of a Western Traveller" by the French artist Jérôme Cigara will be held in the ETM Boiler Hall. Opening of the exhibition and meeting with the artist will take place on December 13th, 5 PM. The exhibition is part of the "Vilnius 700" initiative.
Jérôme Cigara:
"In the latest exhibition at the Energy and Technology Museum, I present some of my work done in Lithuania between August 2019 and November 2022.
From Nida to Palūšė, from Palanga to Vilnius, from Klaipėda to Druskininkai, via Kaunas and the magnificent Niemen delta (with some beautiful escapades among the Baltic and Ukrainian neighbours) everywhere I filled pages and pages of notebooks of my trips. In pencil, ink and most often coloured in watercolour but always done on site, which for me is essential.
What am I looking for? Giving meaning to an image, a lived, localized and dated moment.
What inspires me? A light, a building, a horizon, a wide sky, people, everything that triggers my eyes, an emotion, reveals sensitivity.
I then take some of these sketches on canvas, always in watercolour, augmented with collages, regularly text, often poetry and very frequently "Les Fleurs du mal" by Charles Baudelaire. I aspire, modestly, with my images, to approach the finesse that I find in his texts.
What do I seek? To touch more or less your Baltic sensitivity with the vision of a Western traveller."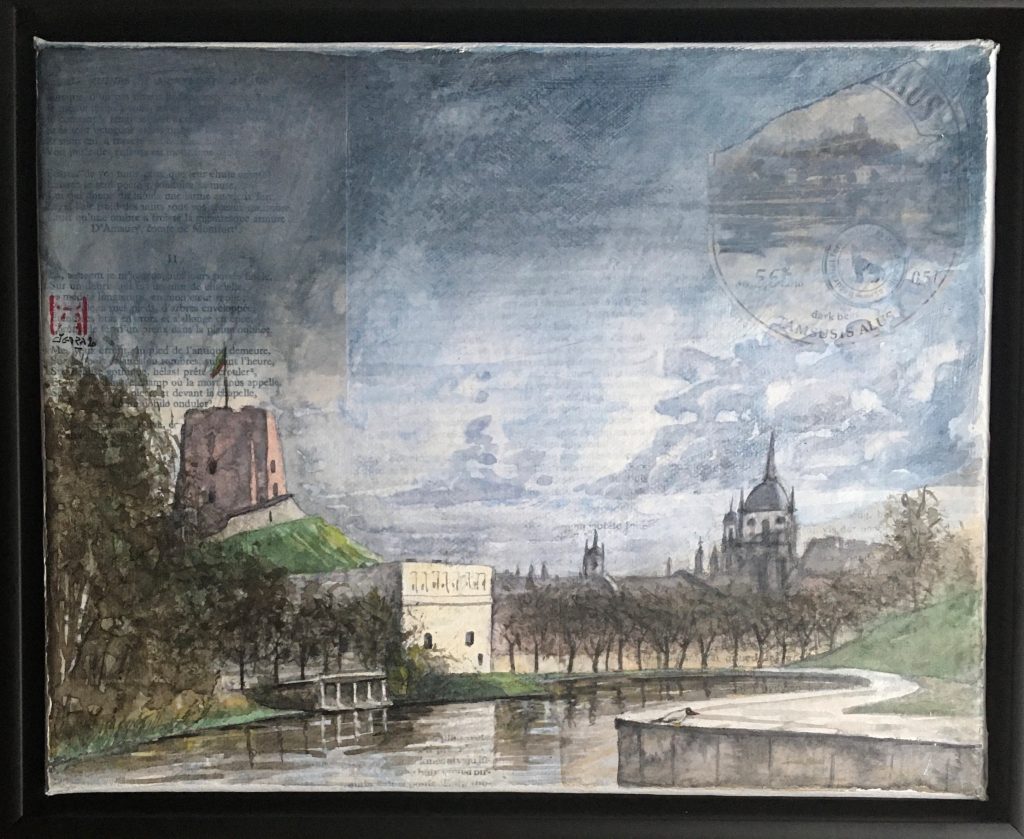 Jérôme Cigara (born in 1968, in Decazeville, France) studied aeronautical technology in Toulouse, after which became a teacher in mechanical engineering. He then relocated numerous times throughout France, attending plastic arts courses at the Paris Sorbonne University, as well as at the André Malraux Art School in Villeneuve-sur-Lot.
The artist exhibited his work in Sainte-Colombe-en-Bruilhois, later, in 2007, in Saint Pierre and Miquelon, a French archipelago near Newfoundland. Cigara opened an exhibition at the Leyton Gallery of Fine Art in St John's, Canada, travelled numerous times around the American continent, and filled numerous notebooks.
In 2012, Cigara headed to Africa, Libreville in Gabon, exhibited at the Joyce African Dreams Gallery, as well as travelled the Central and Southern African continent once again filling his notebooks with sketches. In 2016, after travelling to Dakar in Senegal, the artist participated in various exhibitions and the Dakar Biennale Dak'Art in 2018.
In the meantime, he illustrated books, of which main publications are "Martine au Gabon" (author Catherine Gau, edition "Odem" 2014), "Salut, Shalom, Salam" and "Toi aussi t'as deux maisons" by Michel Deshays (published by "Arthus & Kourpoi", 2015 and 2016) and "Soleils de nuits" by poet Radwane Saheli (2018).
In 2019, Cigara moved to Lithuania, where he now lives and works.
The works presented are on sale. See the price list at the reception desk.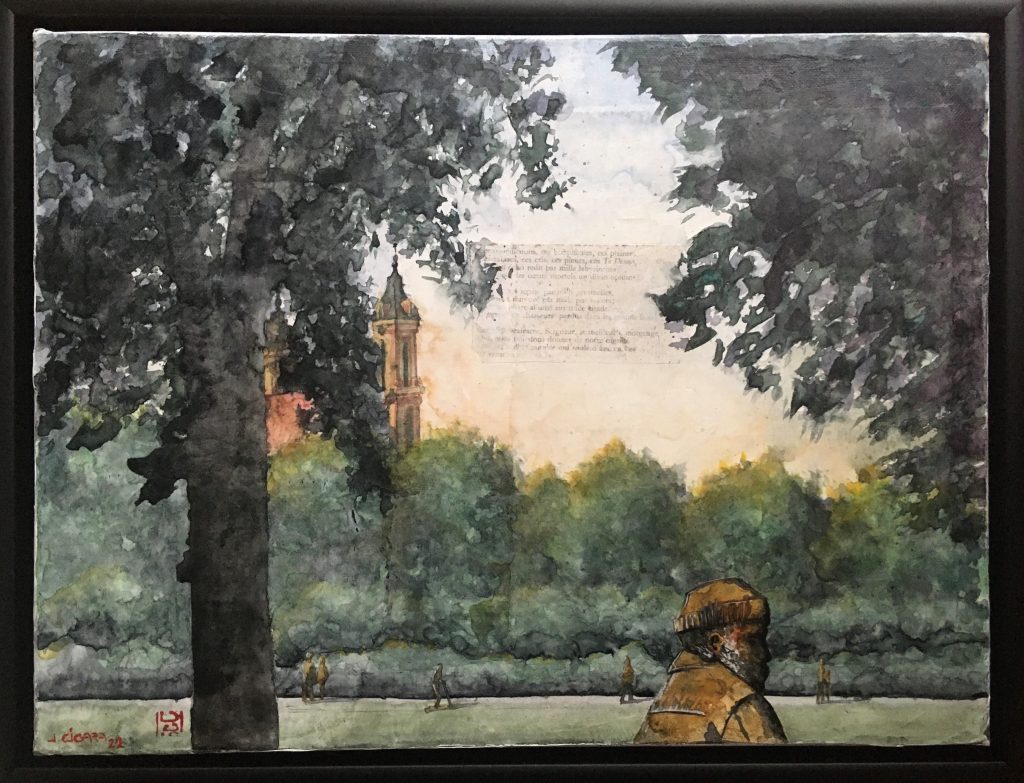 The exhibition will be on display from December 7th, 2022 to January 22nd, 2023.

The opening of the exhibition is on December 13th (Tuesday), 5 PM.

 Admission to the opening of the exhibition is free. Visiting the exhibition on other days – after purchasing a museum visitor's ticket.