Installation "The EGGzistence"
2023-05-16
|
Recurring Event
(See all)
An event every day that begins at 00:00, repeating until 2023-06-18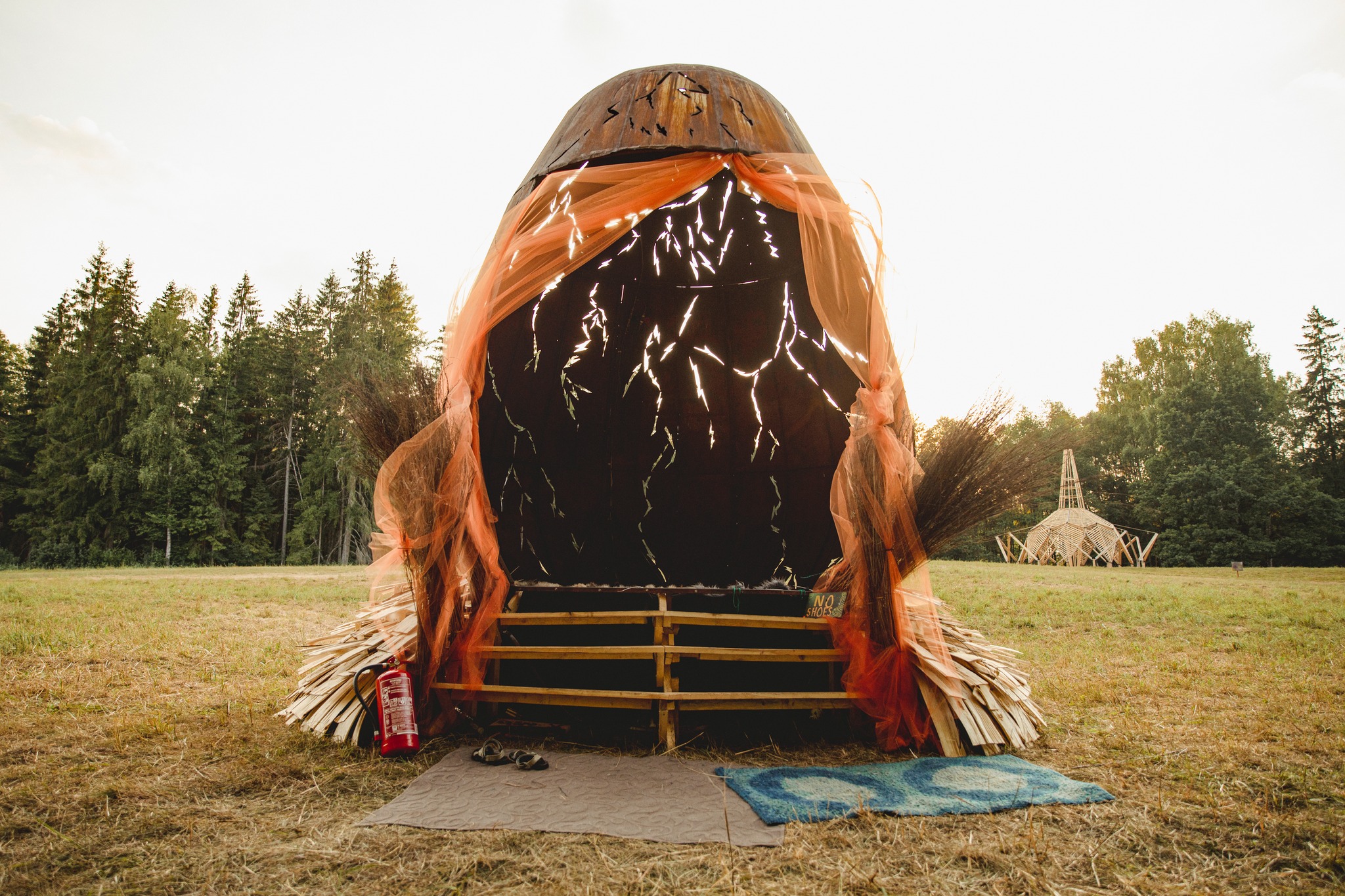 From April 6 to June 18th in the Energy and Technology Museum entrances, see "The EGGzistence" installation, created last year by the Burners community "Lithuanian Burners". The installation at the ETM will light up every day (and night). During the events, we will light a fire in it, which will dance to the rhythms of music.
"The EGGzistence" is an installation about the creation of the world. It is believed that Perkūnas (in mythology also known as Perūnas, or Thunder) created the world by laying an egg, from which fire hatched and thus the life of the whole world was created. "The EGGzistence" symbolizes the moment of birth of the world and invites you to experience the eternal fire through the body – feeling its warmth, watching the flames dancing to existential notes and immersing yourself in a meditative state and stoking your inner fire. The making of the nest of the egg will unite the Vilnius city community for joint creativity.
The installation is part of the "Amber Burn'22" Art Grants. In 2022, it was shown at the "Amber Burn", which is created by the Lithuanian community of the alternative art festival "Burning Man" taking place in the Black Rock desert in the USA.