"Lituanica". Pilot the Legendary Flight
2023-08-28
|
Recurring Event
(See all)
An event every day that begins at 00:00, repeating until 2023-10-02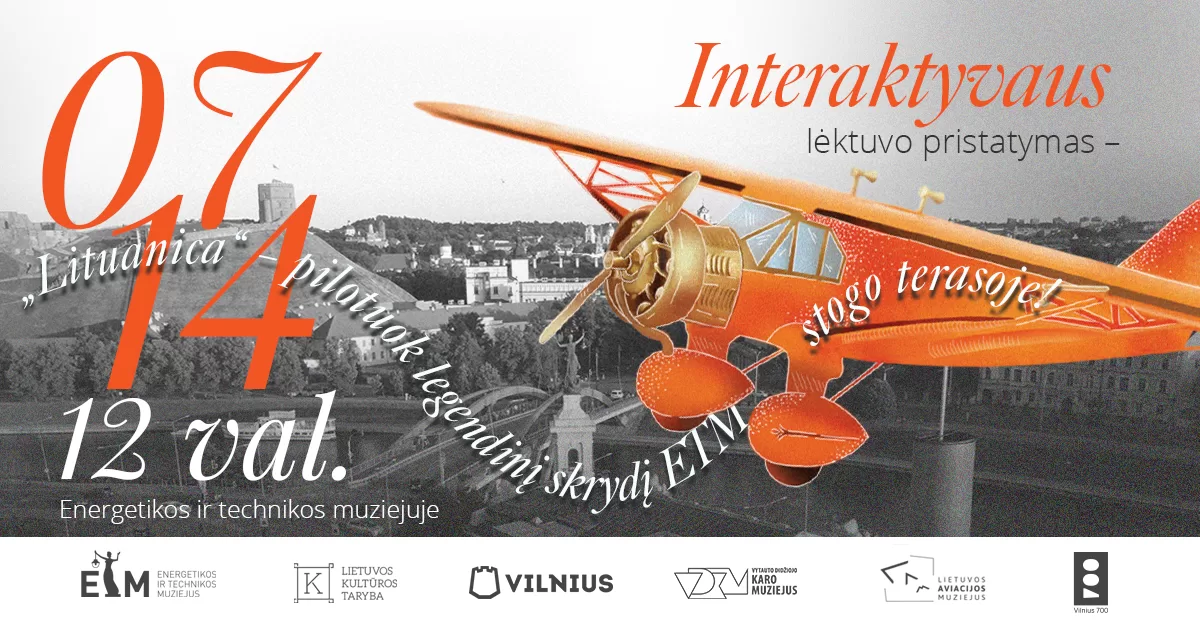 The historic flight of "Lituanica" turns 90 this year.  On that occasion, an interactive copy of the airplane of Steponas Darius and Stasys Girėnas landed on the Energy and Technology Museum roof terrace. Museum visitors will start the plane themselves and will briefly experience how the brave pilots felt when they embarked on a historic journey across the Atlantic in a small "Bellanca CH-300 Pacemaker" plane.
"Why do we need parachutes? If "Lituanica" was only the property of Darius and Girėnas, then in trouble we would grab parachutes. But "Lituanica" is the identity and hope of all Lithuanians; we are determined to bring "Lituanica" safely to Kaunas or perish together."
Steponas Darius
Project author
Energy and Technology Museum
Sponsored by
Lithuanian Council for Culture and Vilnius City Municipality
Partners
Lithuanian Aviation Museum, Vytautas the Great War Museum and Vilnius 700
More information.
The exposition is open during museum working hours.