Steponas Darius and Stasys Girėnas flew across the Atlantic in a modified "Bellanca CH-300 Pacemaker" plane. Before the adjustments, the plane could only fly 1,086 km, so the "Lituanica" had to be rebuilt for the transatlantic flight.
The rear seats were removed, additional fuel tanks were installed in their place (the pilots flew leaning on them and sat on the oil tank), the engine was changed to a more powerful one, and the wings were replaced with longer and stronger ones, allowing the plane to take off more easily and land at lower speed.
Kinetic sculpture "Lituanica wing" was created in 2013 to commemorate the 80th anniversary of the flight. The creators of the project are architect Valdas Ozarinskas (1961-2014), photographer Saulius Paukštys and art critic Saulius Pilinkus.
"The idea and concept of our friend, architect Vladas Ozarinskas, was not only to restore the airplane wing, but also to create an art object – the wing had an internal mechanism, and moved with the wind," recalled photographer Saulius Paukštys. "One year before the 80th anniversary of the flight, Valdas and I sat down for coffee, he drew a sketch of the wing. Valdas always used to draw over coffee, I still have a stack of his parker sketches on napkins. Today, the wing is also a great opportunity to remember the works of Ozarinskas."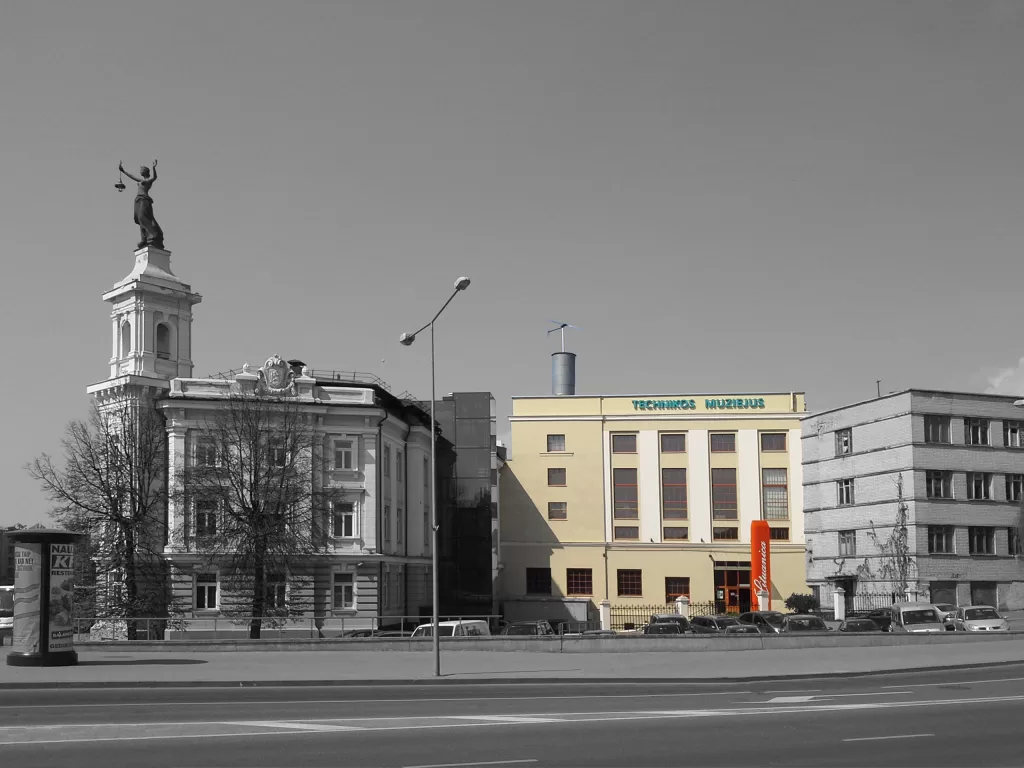 The authors intended to create two wings: one in Lithuania, the other in the USA, at the "Floyd Bennett Field" airfield on the outskirts of New York, from which "Lituanica" took off on the morning of July 15th, 1933.  The two wings would have symbolically marked the flight path of "Lituanica".
"Floyd Bennet Field" is now closed and turned into a park. The hangar where the planes were parked is preserved", Paukštys said. "At that time, we encountered bureaucratic obstacles and formalities. In America, these procedures are more complicated than here, a lot depends on the goodwill of people, diplomats – you need like-minded people who will support the existing idea and push it forward. Even today in Vilnius, apart from the Energy and Technology Museum, we have no more signs of the feat of "Lituanica". However, the trail has already been named, and on the occasion of the 90th anniversary, we can commemorate the legendary flight again."
The copy of the "Lituanica" wing was transferred to the museum's archive when the reconstruction of the building began. In 2023, to commemorate the 90th anniversary of the flight, an interactive replica of the Lituanica plane was placed on the roof terrace of the museum, and the wing returned to the exhibition.
—
The project was supported by the Lithuanian Council for Culture and Vilnius City Municipality. Partners: Vytautas the Great War Museum, Lithuanian Aviation Museum and Vilnius 700.