On December 10-11th the Christmas Pop Up organized by popup.lt will take place in the Energy and Technology Museum. The event is free.
In 2015, popup.lt stepped into the Lithuanian market business as rebels, introducing a previously unheard-of pop-up event format to the public. The popup.lt initiative was born with a precise vision – to bring relevant, authentic local designers representing a unique aesthetic and values. Over the years, popup.lt has built trust and fellowship with the MO Museum, CAC, Catherine's Church, and Lukiškės Prison. These were exceptional places, with their unique aesthetics and sense of space. During the year of all the events, popup.lt also inspired the concept of First time DJs, inspiring people from different fields to change their usual amplua and step behind the DJ set for the night.
Christmas with some energy
During the Christmas Pop Up, visiting the Energy and Technology Museum will be free of admission charge, there will be a Christmas card making workshop for children (and adults) and scientific experiments for the whole family. We will experiment with some safe chemicals and liquid nitrogen, create a fire tornado, visitors will be able to hold fire in their hands. We will present 3D printing technologies and 3D souvenirs, a series of new themed ETM T-shirts and a board game about Vilnius.
"popup.lt, a platform for Lithuanian designers, is important for artists – it gives us the opportunity to present ourselves, we find the best of the best, we not only buy, but also participate in workshops, classes, listen to music, communicate, make connections and share ideas. "Made in Lithuania" – this labeling is rare, although Lithuanian goods are of high quality, long lasting and made from sustainable materials," said Skaistė Balkytė, designer of the Energy and Technology Museum.
This year, the event will combine design with technology. "All visitors will get to know something new and unexpected – artists, craftsmen will learn about energy processes, those interested in technology – about original Lithuanian design. This contrast is impressive, and popup.lt itself encourages us to feel a sense of community during the Christmas period," said Balkytė.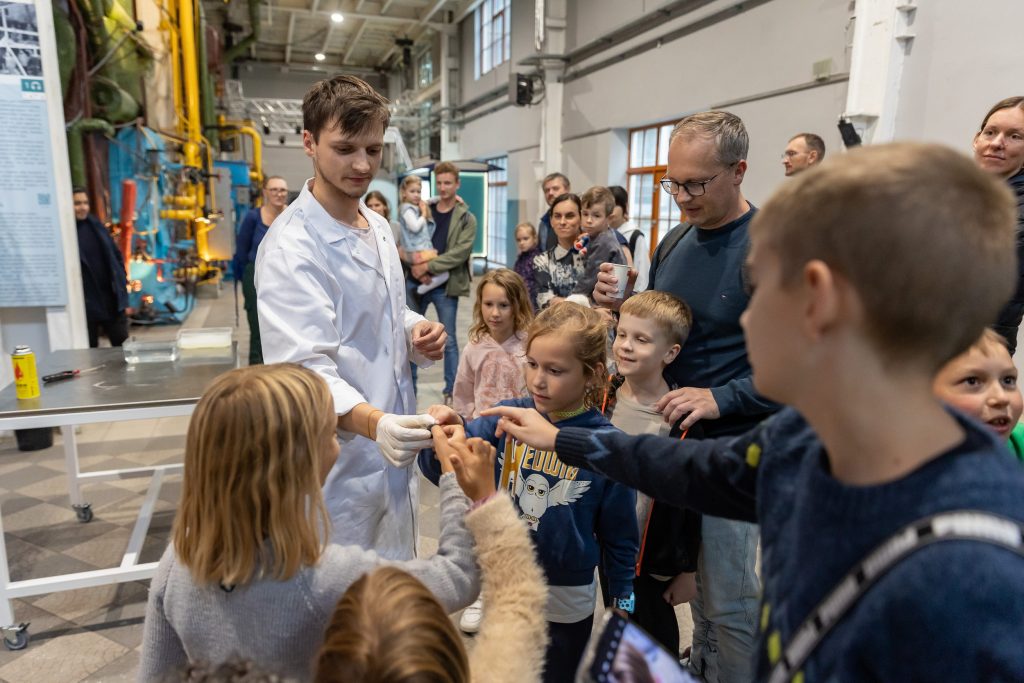 Pop Up music – First time DJs
This year, exceptional people will also be seen in the First Time DJs format. Still, the incredible spaces of the Energy and Technology Museum have inspired the creativity of the design community to go beyond this format.
Artists from other disciplines also joined the festive Christmas Pop Up event. Lithuanian painter Andrius Zakarauskas will paint portraits of the visitors throughout the event, and all money raised from the paintings will be donated to the Blue-Yellow organization. Mariya Eimanavicius, designer of the Upcycling Freaks brand, will invite visitors to bring their precious items, toys, and other small items they no longer use and make a sustainable and original piece of jewelry together. The Phono brand will welcome you to a musical sound area, and the youthful and free-spirited artist Eva will make real tattoos. And that's just a tiny part of the creative activities the popup.lt team has prepared for you.
Last sneak peek. During the event, all visitors will also receive a limited edition popup.lt bags.
More on the event – here.