From November 14th, on weekdays, at 5 PM guided tours in the interactive exhibition "The Machines of Leonardo da Vinci" will be held. With an ETM guide, you will see dozens of inventions reconstructed from the sketches of the Italian Renaissance artist and inventor Leonardo da Vinci, as well as reproductions of his most famous works, including the "Mona Lisa", "The Savior of the World" and the famous fresco "The Last Supper". Guided tours will take place at the price of a museum visitor and exhibition ticket.
The exhibition presents the most interesting facts about the Renaissance genius, his work and technical innovations that led to the emergence of many inventions used today:
◾ Personality. L. da Vinci was an artist and inventor, pacifist, animal protector and vegetarian. Da Vinci was famous for taking on commission, extending his work beyond the agreed deadline, and abandoning it halfway through.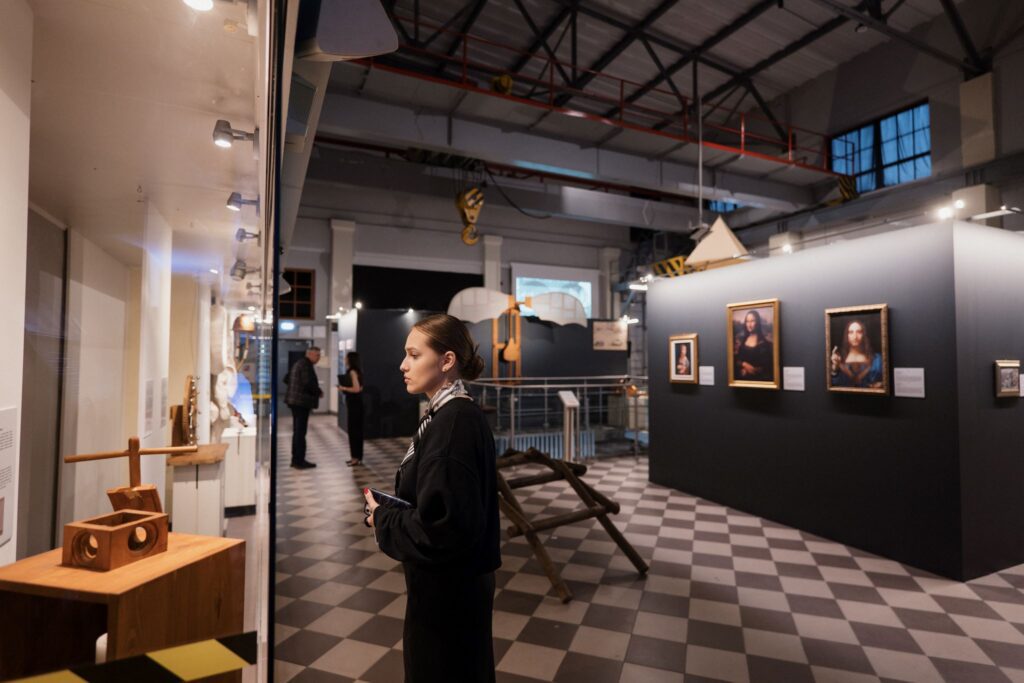 ◾ Tank. Combat vehicle that foreshadowed modern tanks. In a 1485 letter to the Duke of Milan, da Vinci asserted, "I am able to build armoured vehicles which are safe and indestructible; they can approach the enemy, and no squad is able to defeat them". Intriguingly, da Vinci intentionally introduced a subtle flaw into his design to ensure it wouldn't function correctly, should it ever fall into the wrong hands.
◾ Ornithopter. Legend has it that when Leonardo was but a child, a hawk swept low over his cradle, an event he later viewed as prophetic. Between 1483 and 1515, he delved deeply into studies of bird flight. He crafted an ornithopter, its design echoing the structure of bat wings. On January 3, 1496, Leonardo attempted to launch this flying machine, but the endeavour was unsuccessful.
◾ Parachute. The predecessor of the modern parachute was not tested during da Vinci's lifetime. The efficacy of Leonardo's design was successfully proven in 2000 by the Briton Adrian Nicholas and then in 2008 by Swiss parachutist Olivier Vietti-Teppa.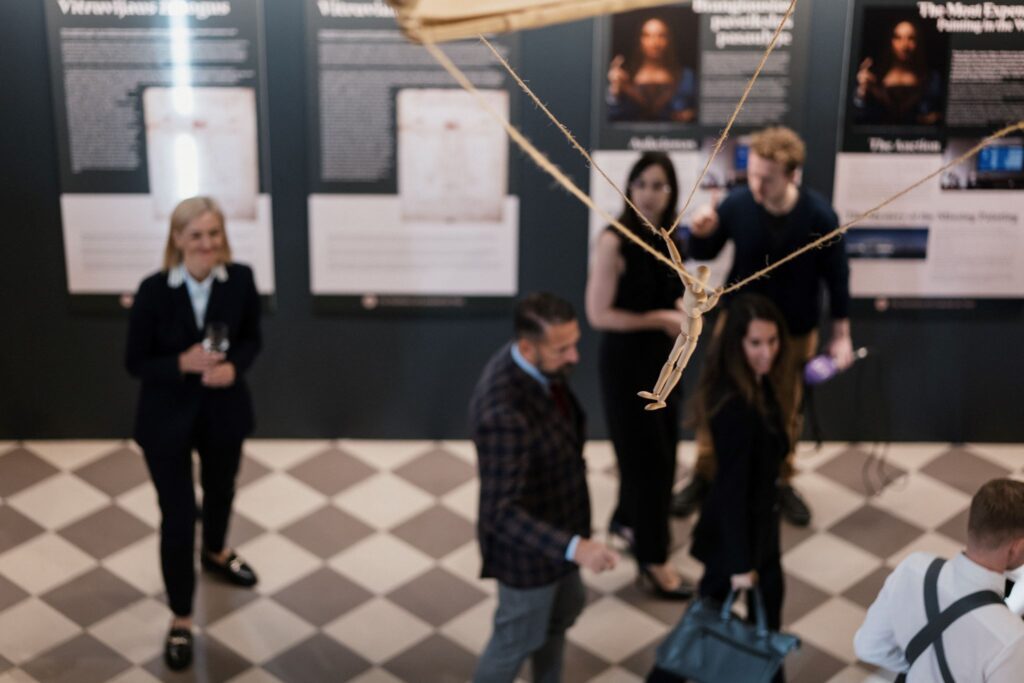 ◾ "The Last Supper" is one of the most important works in the history of art, and has undergone many changes over the centuries. In 1652, during the restoration of the Santa Maria delle Grazie monastery in Milan, where the fresco is located, a new door was installed in the central part of the rectory. As a result, part of the work had to be removed and Jesus' legs disappeared from the fresco.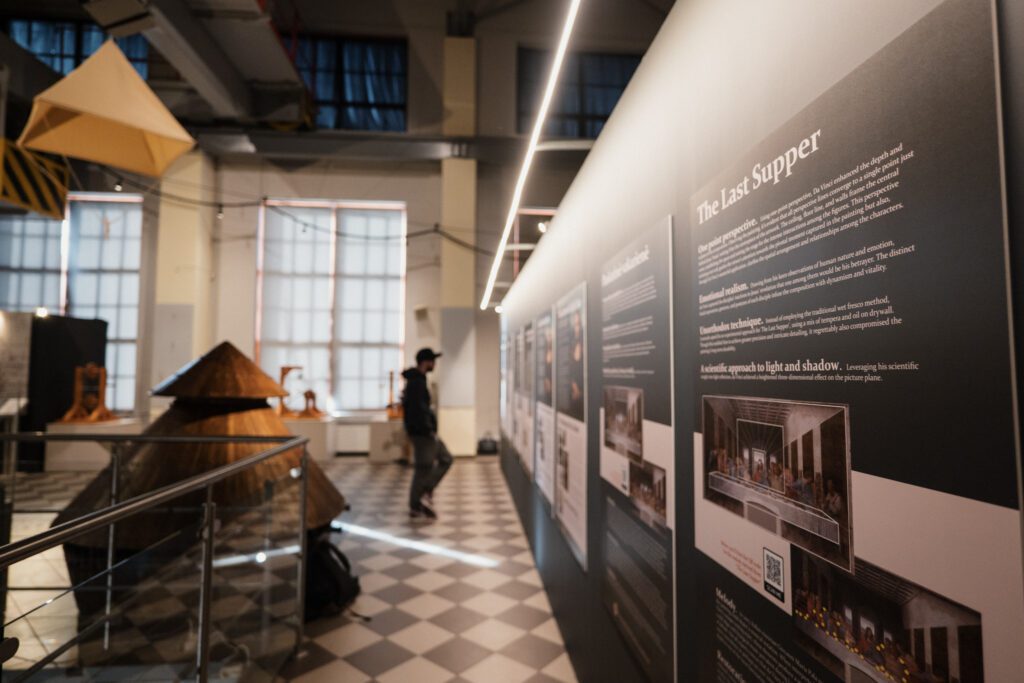 The duration of the guided tour is 30 min.
Guided tours may also be booked from Tuesday to Sunday, 10 AM to 6.30 PM via (+370 5) 275 4312 or [email protected]. Guided tour price in English or Russian is 20 Eur/group.
Tour participants must also purchase a museum visitor and exhibition ticket.
—
Organized by:
Energy and Technology Museum and "Organization of Exhibitions"
Financed by:
Information partner: