On October 2nd alternative rock, hip-hop, soul and jazz (or "sea wave") band "Kedrostubùras" will perform in Energy and Technology Museum Boiler Hall.
In 2021 "Kedrostubùras" released its second album "Nux Lux" which consists of twelve songs. It was recorded during the Covid-19 pandemic. According to band members, the record turned out to be dense in sound and musical experience.
"Nux Lux" stands out because of various sounds and rhythms filled with codes and connections to be decrypted. This concert is going to be a different kind of event since band plans to create a cozy atmosphere for the audience to be immersed in their music.
"Kedrostubùras" briefly about the new record: "Imagine flying above the sea, but who are you, you're unaware".
Four band members Matas, Pijus, Maksas and Giedrius started the band in school playing in the Old Town of Vilnius. "Kedrostubùras" was recognized after winning a few music contests.
In 2019 the first album "Del" was released. It was long before they came up with the name "Kedrostubùras", which happened randomly as Matas chose two words from different books, mixed them together in one and changed the accent.
The band doesn't play in one particular music genre (therefore the term "sea wave") and focuses a lot on experimentation.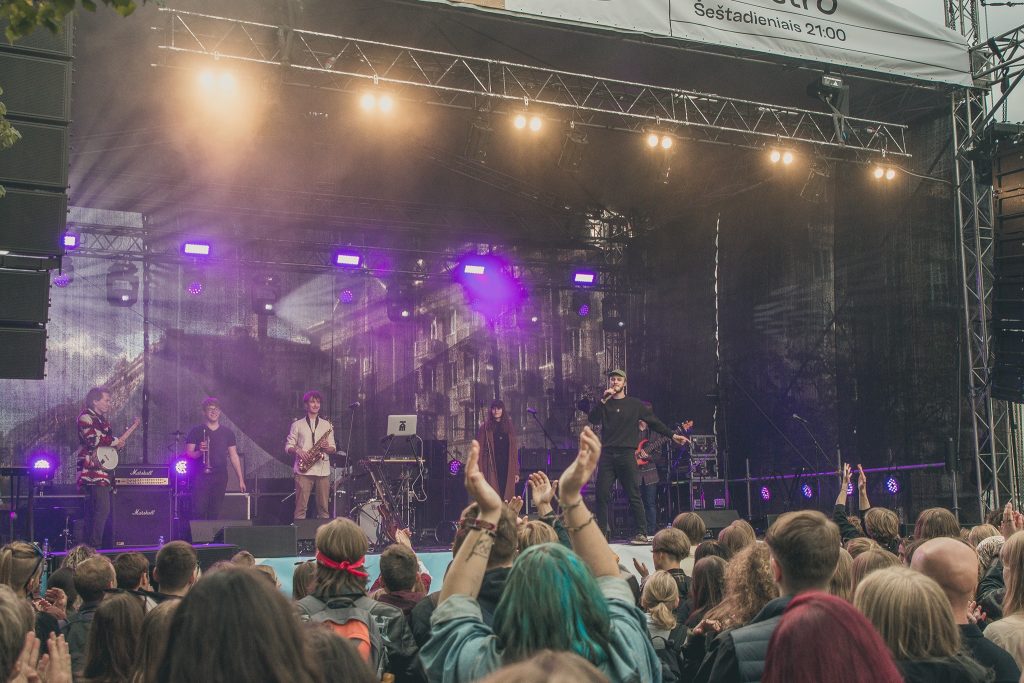 There are several members in "Kedrostubùras":
Matas (main vocals, guitar and keys)
Pijus (drums, SPD-SX sampler)
Jokūbas (bass, keys)
Maksas (saxophone, keys)
Laima (backing vocals)
The concert is part of Vilnius 700 initiative which celebrates the 700th anniversary of Vilnius. More about it here.
Free admission.
National certificate or EU Digital Covid Certificate is required for all events.