This year marks 500 years since Francysk Skaryna founded the first printing house in Eastern Europe in Vilnius and published the first book in the Grand Duchy of Lithuania, the "Small Travel Book" (1522). On that occasion, the printing press used in Skaryna's printing house was restored in the Energy and Technology Museum.
On weekends, we invite you to the creative workshop of the old press. During it, you will get to know the old printing technique – you will collect and print your name from authentic letters, print a greeting to Vilnius on the occasion of its 700th anniversary or (for the most patient!) a page of a book. We then will appreciate how special the first printing process is.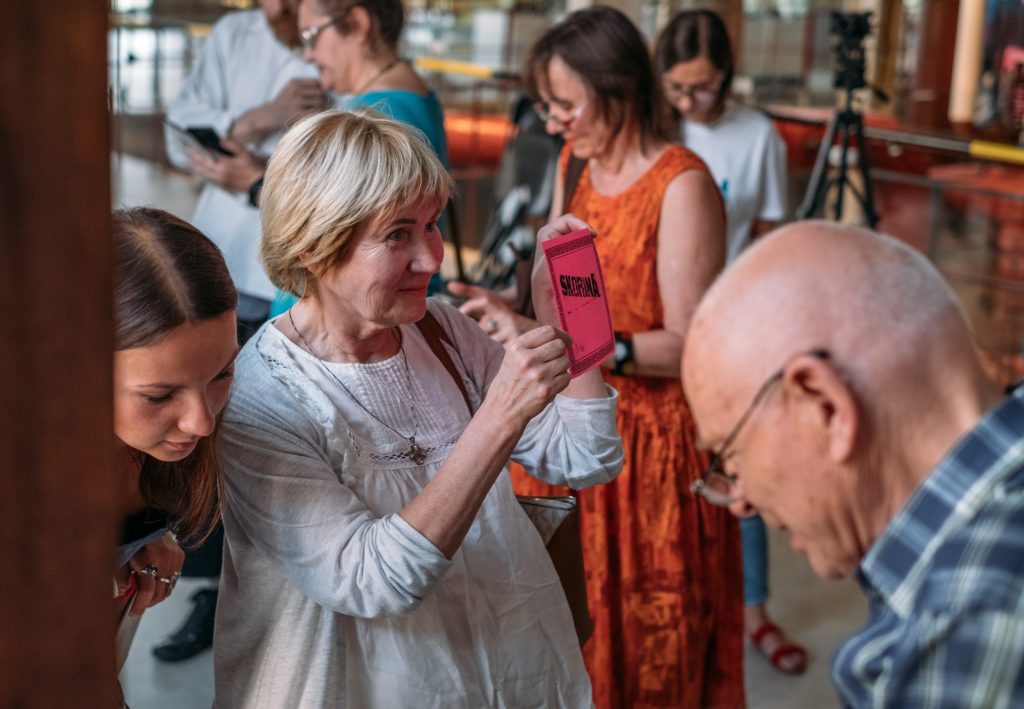 Free activities are dedicated to the whole family.
Start – 11 AM.
Duration – 1 hour.
Pre-registration is not required.
—
Francysk Skaryna is the pioneer of book printing in Grand Duchy of Lithuania, a printer, a book publisher and a fosterer of intercultural dialogue, he is considered one of the great historical figures in Belarus. Due to his exceptional role in the culture of the Grand Duchy of Lithuania and the pro-European Belarusian society, 2022 has been declared the year of Skaryna.
The printing press was restored by Belarusian artists Sviatlana Petushkova and Andrej Shaporov.