Meet Anastasiia, guide-educator of Energy and Technology Museum. On weekends she conducts free activities in Ukrainian and Russian.
Anastasiia lived happily in Kyiv – after graduating from university she immediately started working as a primary school teacher and worked at the school for 5 years. She came to Lithuania with her sisters. At first, they wanted to stay in a small town near Klaipėda, but changed their minds and decided to live together in the capital. "Lithuanians received us well and helped us in every way. And now I am grateful to everyone for their support and friendship," she says.
Anastasiia is learning Lithuanian – she practices a lot by talking with her colleagues. Favorite exhibits? – Interactive hall "Science and Technology for Kids": "When visiting museums, we are used to admiring and learning with our eyes or ears, and in Energy and Technology Museum we can and even must try the exhibits ourselves."
Is it fun to talk to visitors in your native language at work? "There's an indescribable feeling when Ukrainians visit the museum. They always offer to switch to native language and I am always happy about that. Of course, most of all I like to carry out activities for children. I love them very much and it's easy for me to find a language with them," the guide said. Her motto is: "You are braver than you believe, stronger than you seem, and smarter than you think" (Winnie the Pooh).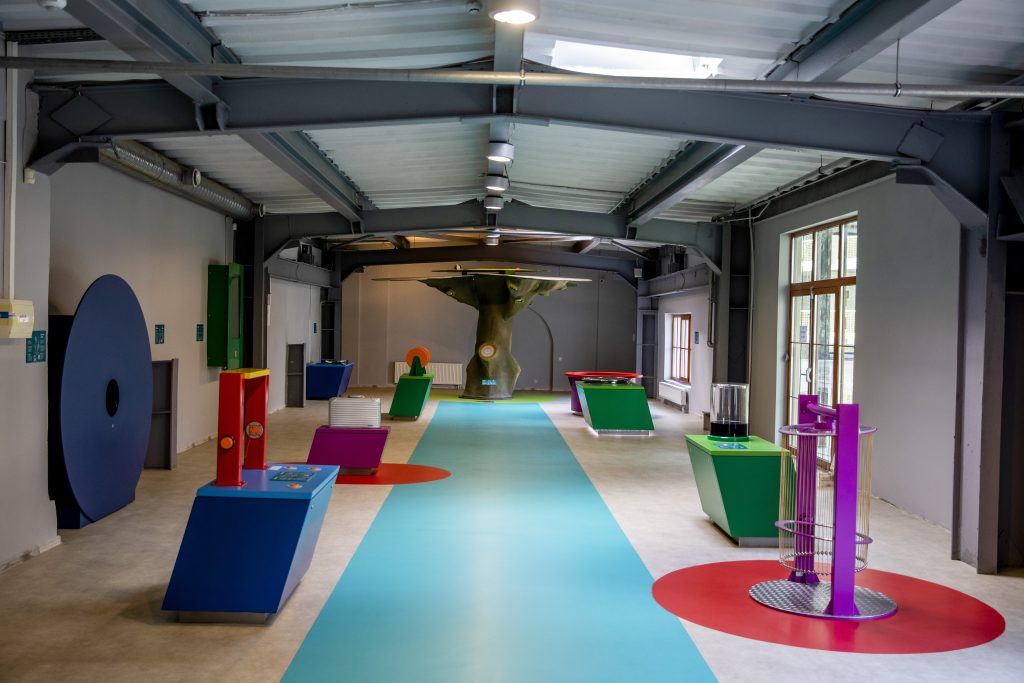 Meet Anastasiia on weekends:
Pre-registration is not required. Visiting the museum for Ukrainians is free.
—
Знайомтесь, Анастасія, гід-вчитель Музею енергетики та техніки. У вихідні дні вона проводить безкоштовні заняття українською та російською мовами: 15:00 – освіта «Ілюзії – наука, містика чи обман?», 17:00 – тематична екскурсія інтерактивною виставкою «Техніка та технології для дітей». Відвідування музею (вул. Rinktinės, 2, Вільнюс) для українців безкоштовне.