International Exhibition "Borders"
2023-07-10
|
Recurring Event
(See all)
An event every day that begins at 00:00, repeating until 2023-07-13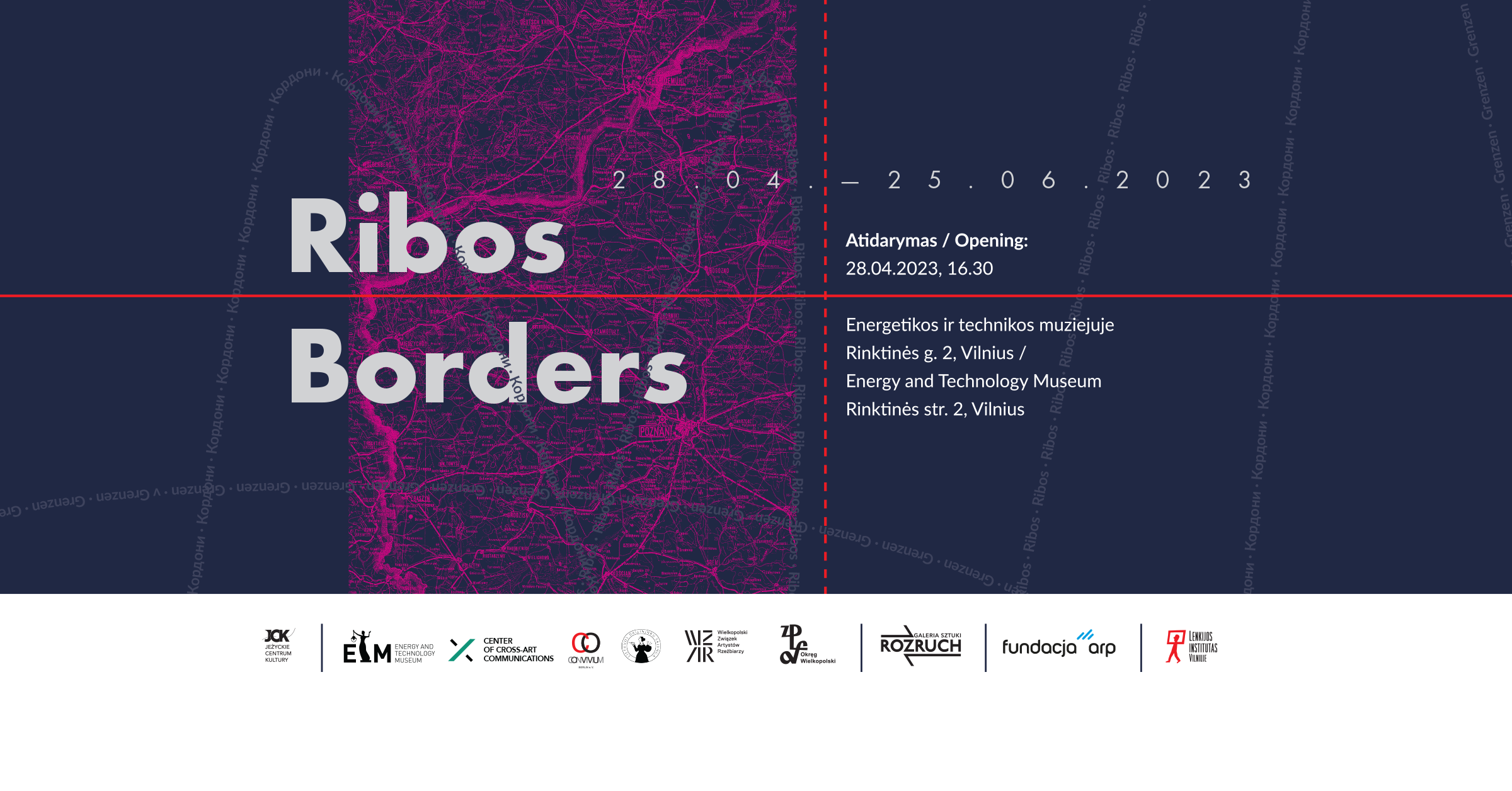 The international exhibition "Borders" is open in Steam Condenser and Turbine Halls of the Energy and Technology Museum. It was first held in 2022, and has so far been shown in Poland and Germany. The works of five Lithuanian artists – Irmantas Dichavičius, Jonas Vaitiekūnas, Toma Šlimaitė, Ugnė Žilytė and Asta Vasiliauskaitė – are exhibited. The exhibition is extended until July 13th.
Exhibition curator Piotr Spek:
"The reference point of the exhibition and the question we asked its authors were how they interpret the definition of borders given in the Polish language dictionary. Border/s:
«Line closing or delimiting a certain area»
«Dividing line or differentiating factors»
«Limited range or measure of something that is allowed»
«Maximum physical or mental capabilities of man»
The dictionary definition immediately raises questions and causes the reader's confusion. This is due to the conceptual extension of definitions and the possibility of reading them in many different ways: you can read it in a very personal way as well as interpret it in a broad context of cultural, religious, regional, or consciousness sources.
How to understand the concept of borders?
Where do we set boundaries?
How are boundaries created?
Are borders our internal weaknesses and doubts?
Is the state of lack of borders freedom?
Are borders a natural division? Do they organize and thus unify diversity?
Something else?
In a broader context, these are actually questions about the condition of the humanity and the place where our civilization nowadays is.
The idea of the exhibition and its premise originated in 2020. Then came the war in Ukraine and the "color and emotion" of our understanding of the concept changed, borders gained dark colors and red shades. Despite the pressure of current events, the exhibition still offers a perspective on all possible boundaries arising in culture, politics, geography, social life, biology or education. The question remains: do borders limit life or form the framework?
Authors from Poland, Germany, Ukraine and Lithuania take part in the exhibition. The exhibit was given a multidisciplinary character including photography, graphics, sculpture and installations combined with performance. Although the represented areas are numerous it does not seem enough to describe such a complex concept.
An attempt was made at least – hopefully the artists' reading of the concept will help us all to better understand each other and develop mutual respect in such a way that borders will no longer be a division line but a spot of meeting and agreement."
—
The international exhibition was exhibited in October, 2022 at the "ROZruch" Art Gallery in Poznań and in November at St. Thomas' church, in Berlin.
PROJECT ORGANIZERS:
"ROZruch" Gallery and Jeżyce Cultural Center
PARTNERS:
Poland
Association of Polish Sculptors
Union of Polish Artists Photographers
Lithuania
Energy and Technology Museum
Lithuanian Artists' Association
Ukraine
Kyiv Cross-Art Communications Center
Germany
Convivium Berlin Art Residency
CURATORS:
Poland
Dr. Tomasz Jędrzejewski
Piotr Spek, Krzysztof Ślachciak
Lithuania
Dr. habil. Władysław Radziwiłłowicz
Ukraine
Dr. Patrycja Piwosz
Germany
Ewa Stróżczyńska-Wille
PARTICIPANTS:
Poland
Zdzisław Mackiewicz
Wojciech Beszterda
Krzysztof Ślachciak
Patrycja Piwosz
Tomasz Jędrzejewski
Władysław Radziwiłłowicz
Lithuania
Jonas Vaitekūnas
Toma Šlimaitė
Ugnė Žilytė
Rimantas Dichavičius
Asta Vasiliauskaitė
Ukraine
Olena Matoshniuk
Ksenia Hnylytska
Alina Yakubenko
Tetyana Khoroshun, Yana Shliabanska, Liuba Plavska
Germany
Lukas Hoffmann
Noa Heyne
◾ The exhibition will be on display from April 28th to July 13th, 2023.
◾ The opening of the exhibition is on April 28th (Friday), at 4.30 PM.
◾ Admission to the opening of the exhibition is free. Visiting the exhibition on other days – after purchasing a museum visitor's ticket.