Liepkalnis Water Storage is officially open to the public. The Liepkalnis reservoir is open during the guided tours on Thursday and Friday at 6 PM and Saturday to Sunday at 1 PM. Guided tours for groups from 20 people can be booked by phone (+370 5) 275 4312 or email via [email protected].
During the guided tour with Energy and Technology Museum guide, you will learn: how does the water site and the Vilnius water management system work? What makes Vilnius unique in the whole world? How many litres of water in 1916 were consumed by the residents of Vilnius? What happened in 1941 when dysentery and typhus epidemics broke out in the capital? Why does the water storage echo and how to communicate in it?
Price: 5 Eur/person (for pupils, students, seniors – 3 Eur, children under 6 years – free)
Address: Liepkalnio st. 20, Vilnius
Event info: on Facebook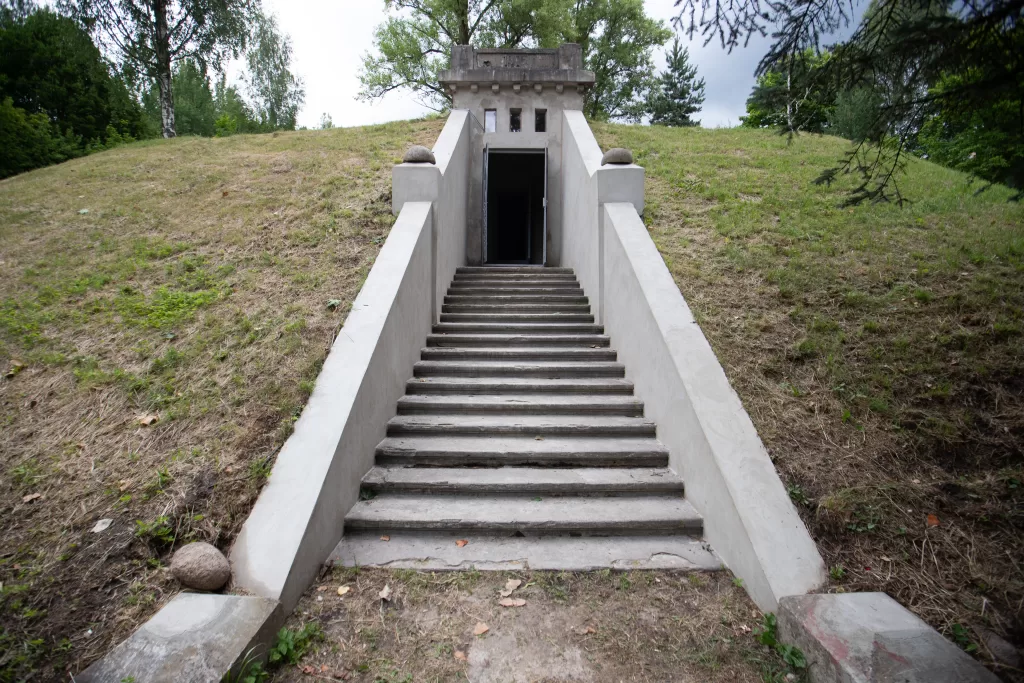 The hundred-year-old water storage facility, built in 1916 under the mountain, belongs to the largest water management company in Lithuania, "Vilniaus vandenys", and stands out for its unique construction and acoustics – the echo here repeats itself 5-6 times. The reservoir was used until 1987, until now the strategic object of the city's water supply system was closed and protected, from July 2023 opened to the public.
Patron: Vilnius City Municipality
Initiative author: "Vilniaus vandenys"
Implemented by: Museum of Energy and Technology