Transformation Hall is an interactive exhibition about the relationship between human and energy. In its centre, in a Faraday cage, two of the largest Tesla coils in the Baltic countries are installed, and on the side of the hall, the foundations of the historical chimney of the first public power plant of Vilnius have been opened, the exact location of which was not known until now.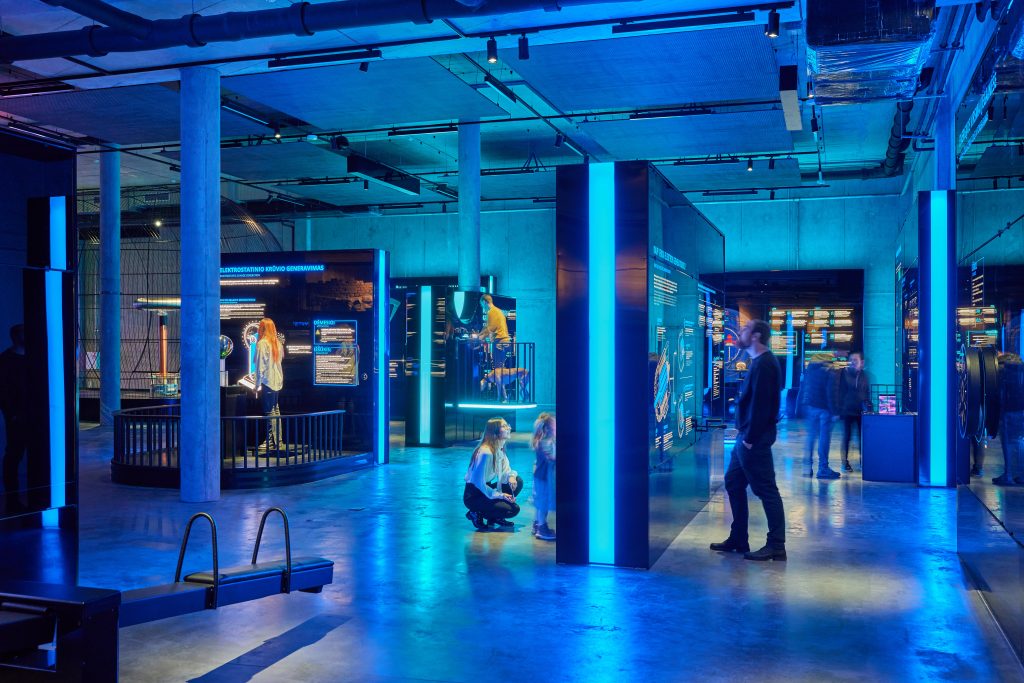 During the Tesla Show, you will get to know the achievements of the famous Serbian inventor, engineer Nikola Tesla and the most interesting facts of his biography – although he had 300 patents, this did not save the physicist from poverty. What changes in Tesla's life led to his inventing one or another invention? The museum guide-educator will demonstrate one small and two large Teslas, play with lightning and offer the exhibit-instrument for visitors to try.
The Tesla Shows take place at:

11.15 AM

12.45 PM

14.30 PM

16.00 PM

17.45 PM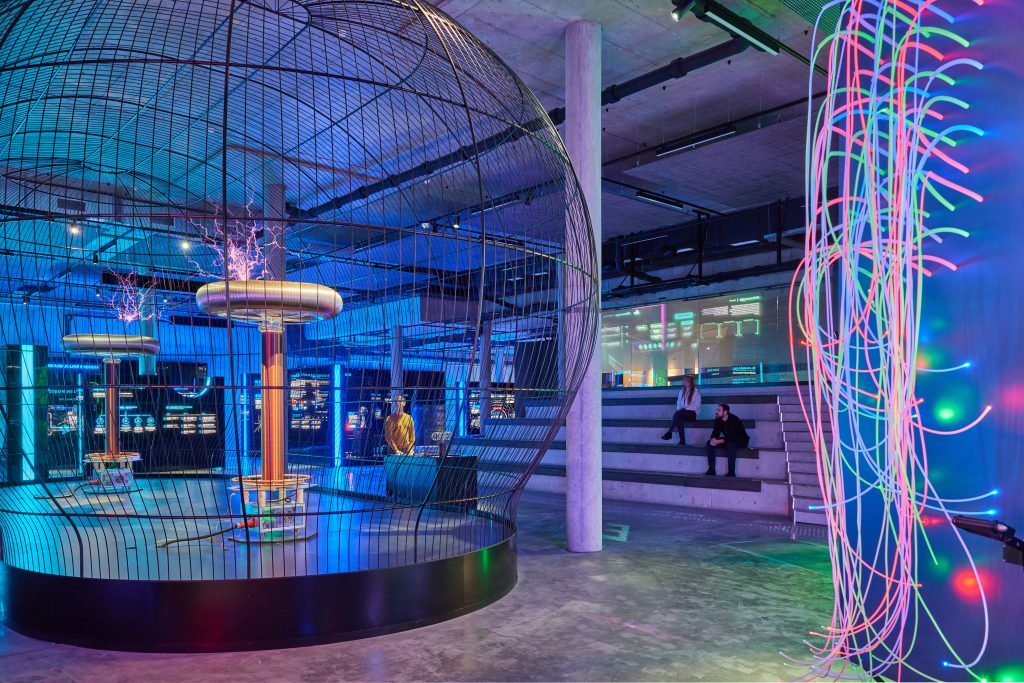 On weekends at 10.15 AM, 1.30 and 4.45 PM guided tours take place:
◾ Energy Production. In the thematic guided tour, you will learn about energy production – solar, wind, water and nuclear energy – how a generator works and about such energy production methods as triboelectricity and piezoelectricity.
◾ Energy Accumulation and Transmission. Here you will learn about the types of energy – kinetic, potential energy – how energy is stored when there is an excess of it, how it was transmitted in the past and now. You will get to know more about the unique exhibits of Transformation Hall – the three Tesla coils.
◾ Energy Consumption. We use the generated energy for transport, lighting, information systems or artificial intelligence. But what and what kind of energy does humanity consume the most?
At 11.45 AM and 3PM PM Full Guided Tour takes place. In a general tour of the Transformation Hall, you will learn how the interactive exhibits work, how to complete challenges and generate Quantums of energy, what are the most important themes of the Transformation Hall, and what are the essential principles of energy production, accumulation, transmission and consumption.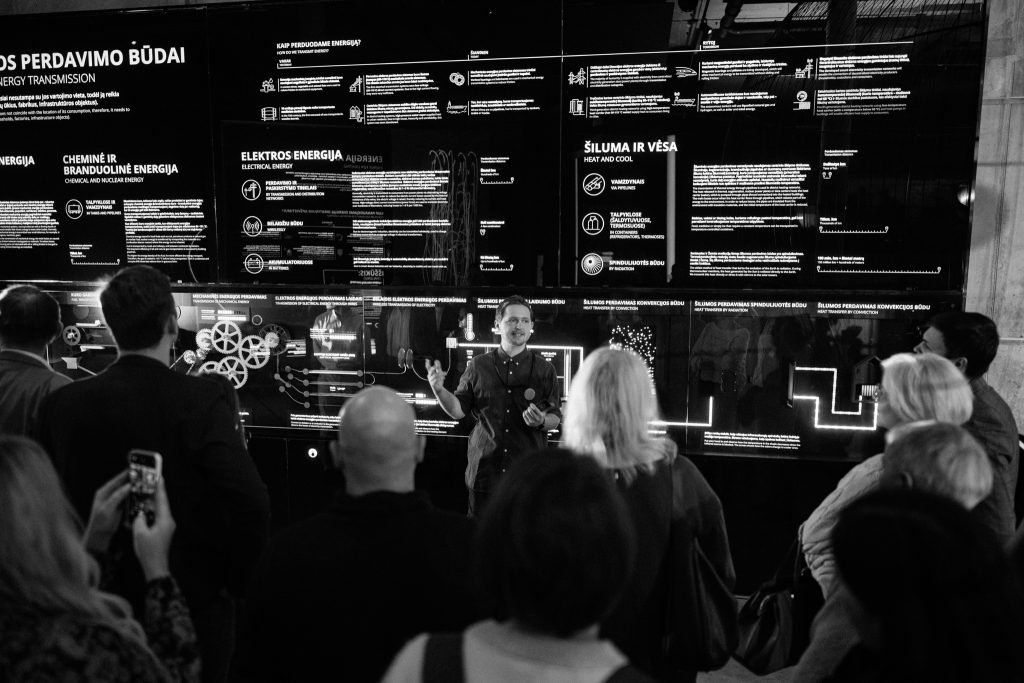 The museum guides will gladly answer your questions at any time. The hall provides information in Lithuanian and English. We kindly remind that the period of activity of the Quanta card is 1.5 hours. During the activity period, you can leave the exhibition and return. After the activity time has ended and you have left the hall, you cannot return to it. However, there is no time limit to collect the Quanta.
—
The project is financed from the European Union Regional Development Fund and the budget of Vilnius City Municipality.
Partner: #EnergySmartSTART