In October, the European Commission named Vilnius the European Green Capital 2025, an award that honours cities that are leading the way in areas that are important to citizens quality of life. With the goal of becoming a climate-neutral capital in 2030, Vilnius is inviting its citizens to come together to discuss how we will reduce CO2 emissions and the effects of climate change, and how we will make our city cleaner, more sustainable, more energy independent and more energy-efficient in the near future.
On October 28-29th, Vilnius residents and visitors will meet at the Energy and Technology Museum, where Vilnius industrial institutions – "Neutral Climate Vilnius", Vilnius Waste System Administrator VASA, "Vilnius Waters" and "Vilnius Heat Networks" – will present the environmentally friendly technologies and innovations that they are implementing in their work.
The relevant discussions will also be attended by specialists from Vilnius City Municipality, "Neutral Climate Vilnius", Energy and Technology Museum and Vilnius University. The museum will host free interactive educations for the whole family and guided tours about renewable energy in the new Transformation Hall.
Click here for the programme of events.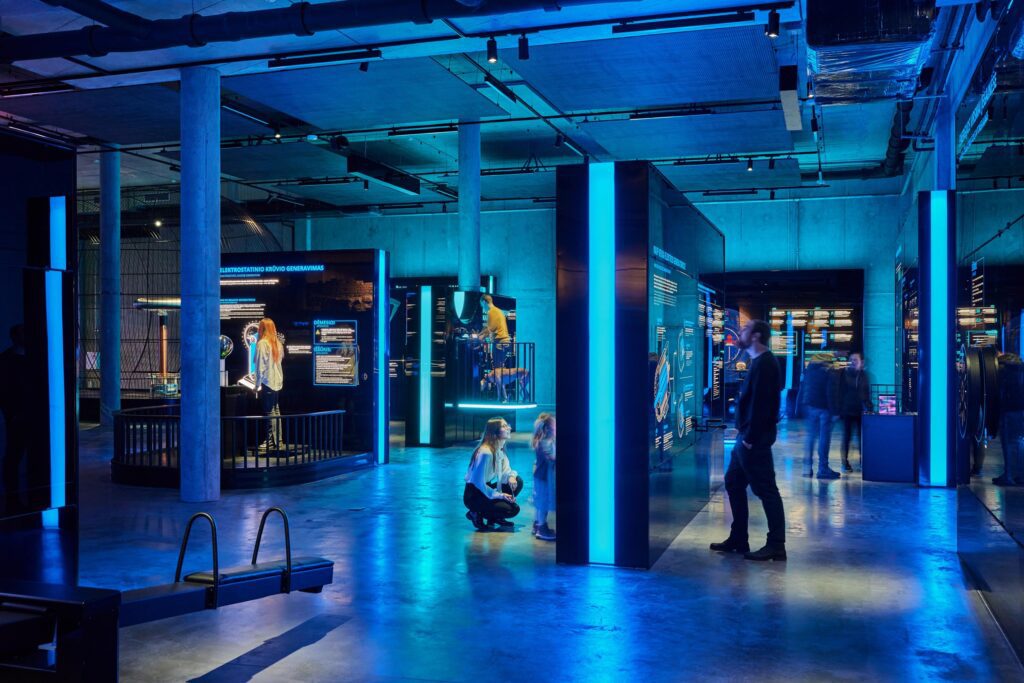 Becoming a green capital
Vilnius is one of the 100 climate-neutral and smart cities, aiming to become climate-neutral by 2030. As a result, every year more and more attention is being paid to efficient city management, sustainable mobility, energy independence, climate change mitigation, technological innovation and educating the public about responsible consumption.
The European Green Capital title is an international award for cities that create an environment that is both good for people and nature. Since 2008, the elections have been judged by a panel of independent experts appointed by the European Commission. From the applications received, ten candidates are shortlisted and three finalists are selected. This year, Vilnius reached the final together with Portugal's Guimarains and Austria's Graz.
"Winning this prestigious award is an important recognition for our city and a confirmation that we are moving in the right direction. Every year we are focusing more and more on biodiversity, climate mitigation, more sustainable mobility and more efficient management of urban life. As the city grows, we strive to remain open, innovative and unafraid to experiment," said Vilnius Mayor Valdas Benkunskas.
Adapt – not reconcile
The motto of the Vilnius Sustainability Weekend is "Adapt – not reconcile". Agnė Eigminienė, Director of the public institution "Neutral Climate Vilnius", said: "Climate change inevitably affects every one of us, including the city as an ecosystem. Since 2023 Vilnius is part of the European Union's Mission aiming to make cities resilient to inevitable climate change. Adapting to climate change means taking action to prepare in advance, avoiding the effects of climate change rather than accepting them."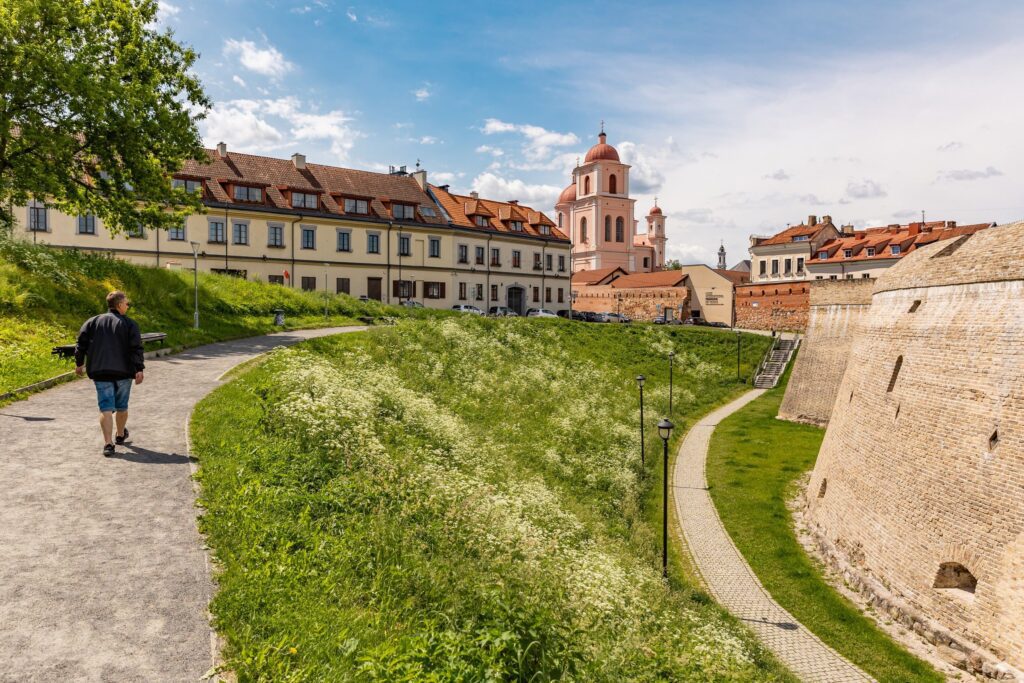 The impact of climate change on our region can vary. "I highlight heat or cold waves, heat island effect (especially in the central part of the city), extreme rainfall or storms, changing surface and groundwater quality and quantity. Health impacts can also be identified, particularly those affecting vulnerable groups. Climate change will inevitably change biodiversity – in the long term, the populations of species native to our region will decline or disappear, and new challenges will arise with the emergence of new species and changes in ecosystems," said A. Eigminienė
Vilnius aims to increase resilience and reduce vulnerability in the infrastructure, energy and buildings sectors, public health and civil protection. "The city is investing heavily in infrastructure development and planning, public awareness and education. We want the city to be adapted to climate challenges, which are currently difficult to predict and will only increase in the future,"– emphasized A. Eigminienė.
The power of the habits of Vilnius citizens
On October 28-29th, on the occasion of Climate Week 2023, Energy and Technology Museum together with "Let's Renovate the City", "Neutral Climate Vilnius", Vilnius Waste System Administrator VASA, "Vilnius Heat Networks" and "Vilnius Waters" will host the Climate fair and provide free educations on sustainability.
The discussion "Vilnius Together: Sustainable Solutions to be Implemented" will discuss what strategic projects are needed to achieve climate neutrality in 2030 – is it an achievable mission? The discussion "The Power of the Habits of Vilnius Citizens" will look at practical solutions that can be taken today by every resident of Vilnius.
In the Energy and Technology Museum's new modern exhibition on renewable energy, visitors will find more than two dozen interactive exhibits that will encourage them to learn about technological innovations in an engaging way. Visiting the museum will be free of admission charge.
Organised by: Vilnius City Municipality and "Neutral Climate Vilnius"
Partners: "Let's Renovate the City", Vilnius Waste System Administrator VASA, "Vilnius Waters", "Vilnius Heat Networks", Energy and Technology Museum.