For your convenience on Thursdays in March – March 9, 16, 23 and 30th – the Energy and Technology Museum will work with extended working hours – from 10 AM to 8 PM.
In the Transformation Hall:
At 6 PM – an overview tour, during which you will learn how the interactive exhibits work, how to complete challenges and generate Quantums of energy, what are the most important themes of the Transformation Hall, and what are the essential principles of energy production, accumulation, transmission and consumption.
◾ At 7:15 PM – Tesla show. You will get to know the achievements of the famous Serbian inventor, engineer Nikola Tesla and the most interesting facts of his biography – although he had 300 patents, this did not save the physicist from poverty. What changes in Tesla's life led to his inventing one or another invention? The museum guide-educator will demonstrate one small and two large Teslas, play with lightning and offer the exhibit-instrument for visitors to try.
Up to 100 people can visit the Transformation Hall at a time. On Thursdays, pre-registration is not necessary, you can buy tickets at the ticket office of the visitor information center.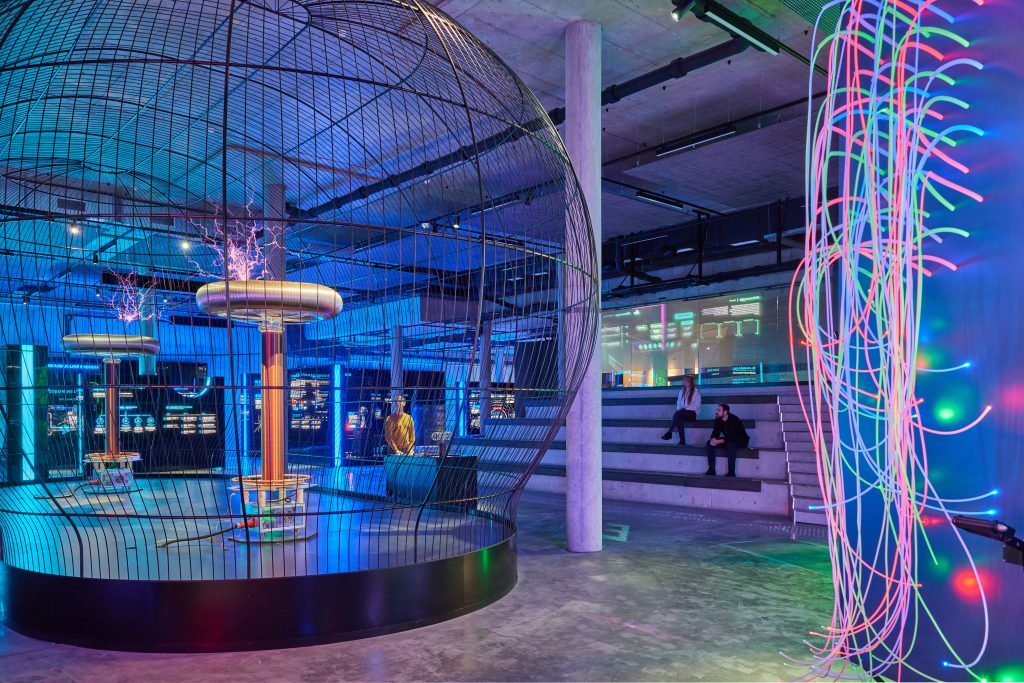 Transformation Hall is the newest exposition of the Energy and Technology Museum about energy and human relationship with it. After completing the challenge, you will generate energy, which will be converted into Quantums of energy, and you can exchange Quantums for souvenirs and a Transformation Hall Engineer certificate. After collecting a Quantum of energy at the Consumption exhibit "Energy for Production", your portrait will automatically appear on the Transformation Hall Engineer's certificate.
More about using the hall's exhibits – here.
How to give lightning, literally – read here.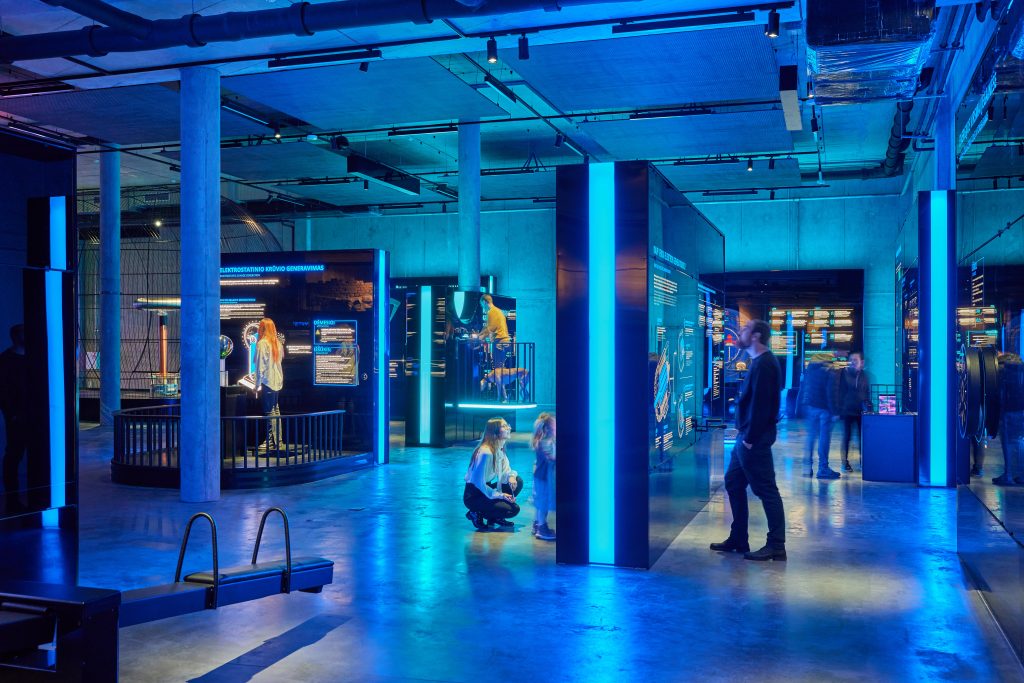 Currently, the exhibition "Salve, Vilnius'DCC" dedicated to the 700th anniversary of Vilnius is open in the Boiler Hall and roof terrace of the Energy and Technology Museum.
In the Boiler Hall, you will also see the installation "Electric Diva" by Andrius Mamontovas and Jolita Vaitkutė, dedicated to Clara Rockmore, a star of electronic music born in Vilnius.
On the roof terrace, at the interactive stand facing the Gediminas Tower, you can hear the history of the Vilnius Upper Castle, and by pressing "rec" leave a greeting to Vilnius. From voice recordings we will create a general greeting to the capital.